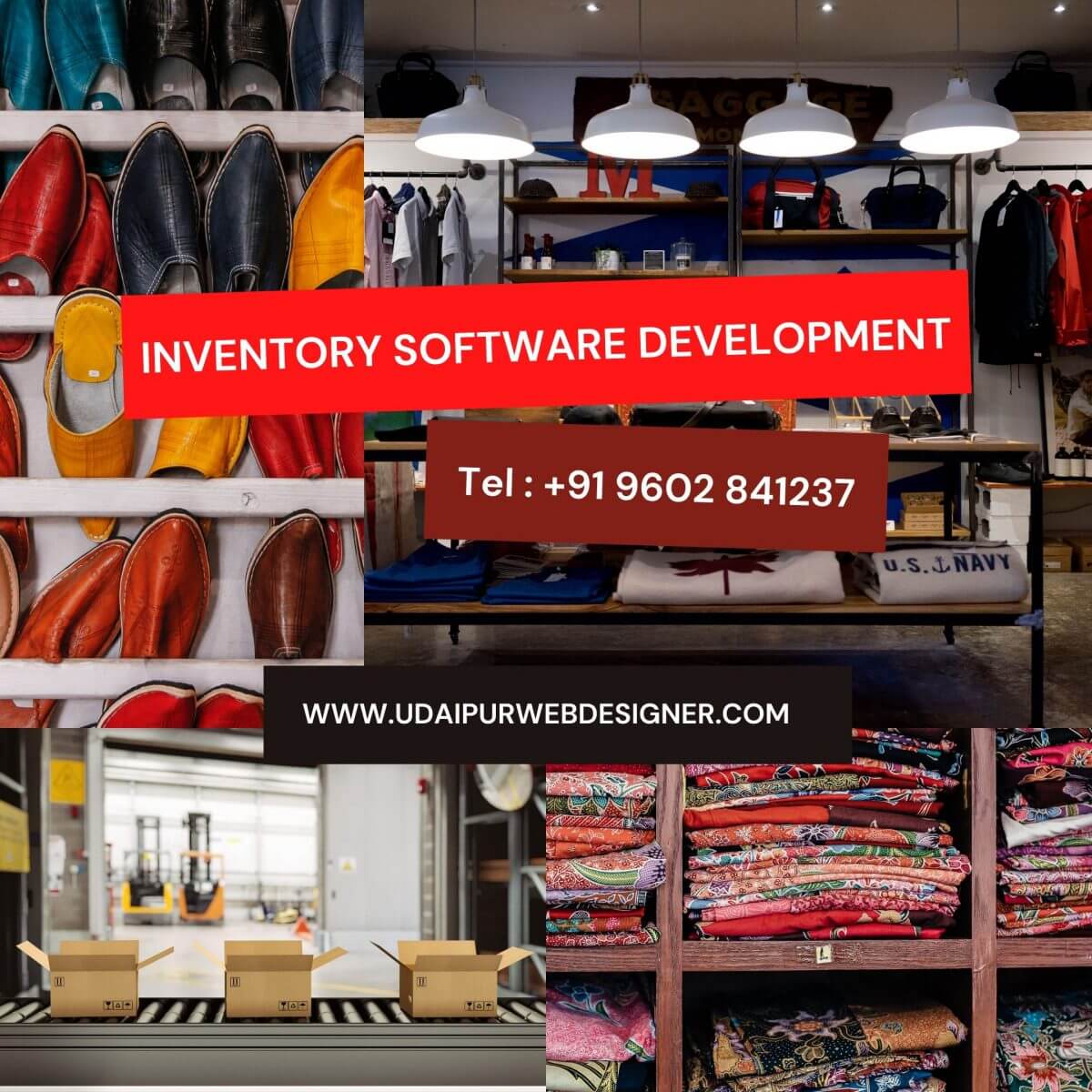 Inventory Software Development Udaipur
Inventory Software Development Udaipur – Like it or hate it, but inventory management remains an integral part of your business. We, Vikram Chouhan – Udaipur web designer, understand this. It is particularly essential when you are involved in the supply chain business. And when you get it from the right company of Udaipur, Rajasthan, India, inventory management can double up as the most potent source of your revenue generation. If you have had enough with the messy management on the spreadsheet, then it might be the time to consider our inventory management software in Rajasthan, India.
What It Can Do For You
You can accomplish a number of functions with our inventory management software. When you take the services from a local, dedicated enterprise like us, then inventory management software cost India is going to be reasonable.
Inventory Management Software in Udaipur
Our Inventory software can help to
Keep a tab on the inventories. It would also offer a comprehensive show of the existing stock-in-hand.
Help in the control of cost.
Allow you to improve your service for delivery, thus meeting your customer's expectations.
Make arrangements for an effortless and automatic process of re-ordering.
Help you integrate with different systems of software. They include but does not remain confined to business resource planning and accounting systems.
Allow for the visibility of inventory at different locations. It comes especially handy if you have a number of offices located in different parts. You can get a system-generated report of all the businesses simultaneously.
Get assistance to forecast the demand in the future. This can be done by analyzing the current market trends in stocking inventory and data.
The Must-Have Features
There are a number of free inventory management software system Udaipur, available, which you can use to get started. But these are not trustworthy. So, every business needs our inventory software development service, which is customized to the unique needs of your business. Instead of going by the technical jargons, it makes sense to go for a company like us that taps your specific needs and customize a software accordingly. Our best inventory software development company Rajasthan, India are most likely to incorporate the following features:
List of inventory
History and details of the products
Tracking and capturing the requisites of stock
Checking the material
Matching the shipments to that of the orders
Low stock alerts
Elimination of obsolete inventories
Adjustment of stocks.
Our company can be a good way to get the most reliable service in Udaipur. Make sure to call us to get a quote, as well as a free demo.