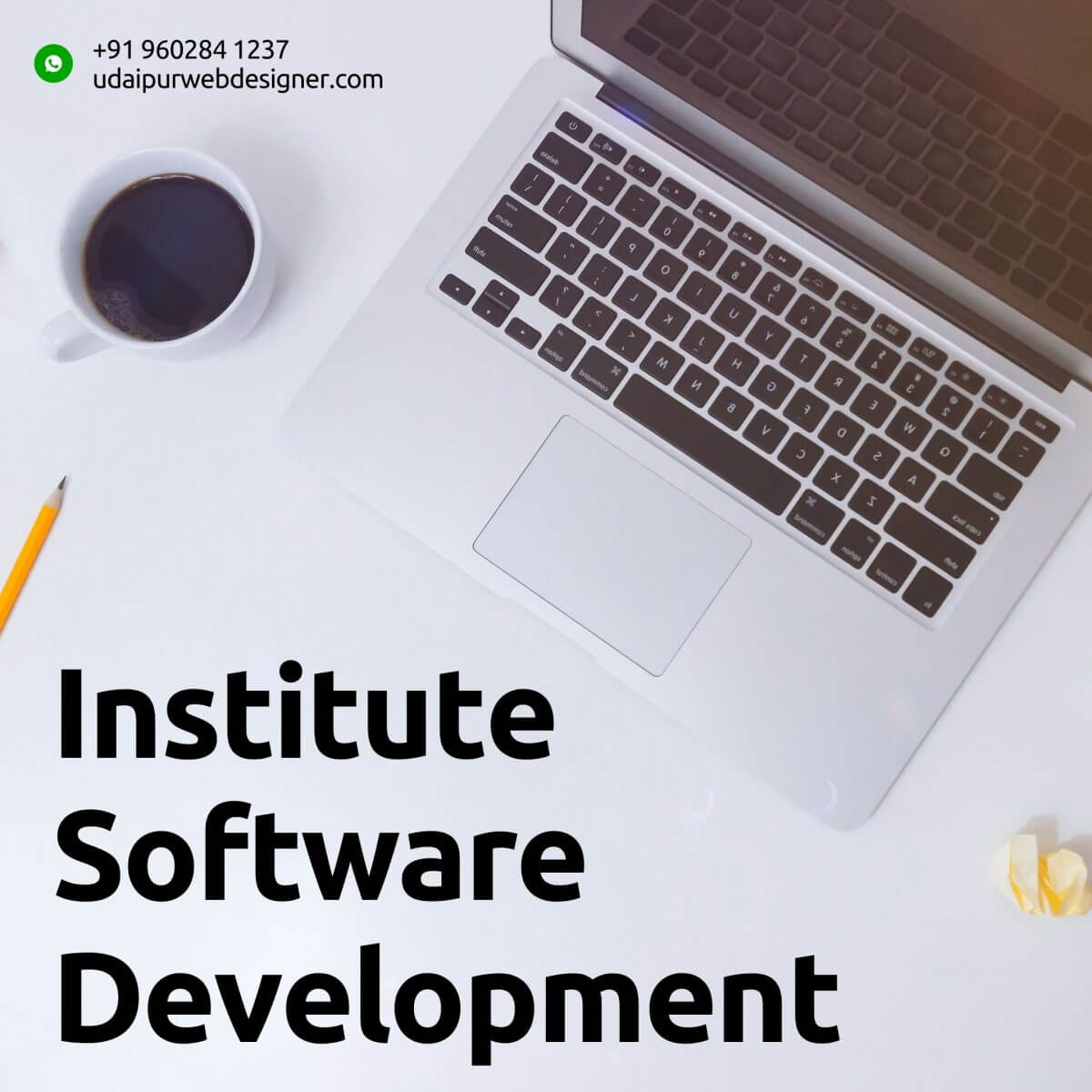 Institute Management System Software Development Udaipur – When you are in charge of the administration of any institution, you need to keep your fingers on too many things. And looking after administration with minimal staff support can be trickier than imagined. Thankfully enough, there we are, Vikram Chouhan – Udaipur web designer, an experienced development team from Udaipur, Rajasthan, India has developed a number of a sophisticated institute management system in Rajasthan, India that makes your everyday work easier than ever.
Institute Management System Software
Not All Software Are Created Same
We are likely to offer the best Institute Management Software for an amazing price. Our key is to help you minimize the manual procedures related to your administration jobs, as well as solve the problems which are typical to the same. It is essential to have our hand-picked features which are practical to your needs, rather than having a system of different features that serve minimal purposes.
Institute Management System
Finding Your Pick
While choosing the best online Institute Management Software Udaipur India, you might want to try out our free demos that many development companies do not offer. While comparing the institution management system software pricing, you do not have to go an extra mile to make the best-informed decision. We have you covered. You might want to keep the following factors in mind before finalizing the deals with us-
The length of time that you are going to use it every day.
How many of your staffs are going to use it?
How technically adept your staffs are.
What type of academic functions you need to manage?
The Finest Features
Institute Management System Software – We understand that every institute is different. We are well aware that your need for Institute Management System Software development India should be unique from your peers in the industry. However, there are some basic features our institute management software that almost all administrators find handy-
Mobile-compatible apps and portals that help in improving your connectivity with your students, teachers and other support staffs.
Students' ready accessibility to all the significant notifications, and document submission, assignments, payment and the like.
Easy examination schedules, control on student enrollment and financing the administration.
Creating a calendar for the events on the school/ college/ university.
Organizing the data on students and streamlining the login process of staff and teachers.
Scheduling holidays by managing the duty roster and maintenance of class attendance.
While having all these facilities does seem to have a great idea, it is also imperative to choose a reliable service provider like us, vikram chouhan – udaipur web designer. We are known to back up our services with 24/7 support.