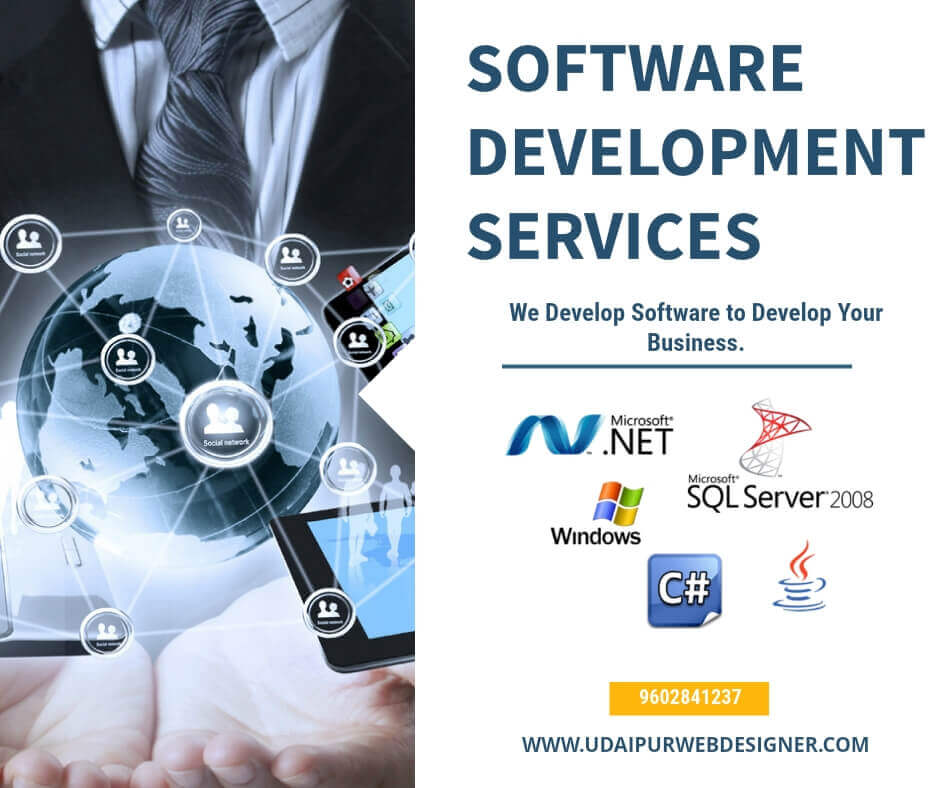 Software Developer in Udaipur
Software Developer in Udaipur – Avail competent custom software development in Udaipur meeting your diverse requirements. Along with the regular evolution of computing, especially in open source technology, a PHP company in Udaipur ought to be current, responsive, and effective in serving the purposed utility. Apart from putting fresh ideas into practical digital practice, there is a persistent need of retouching existing models to top competitive standards.
This software development company in Udaipur is local with a global approach, committed to do everything possible to raise local services to the capacity of global mindset. Import-export services are very common in Rajasthan, a state rich with handicraft skills, besides farm products such as grains, pulses, and camel milk dairy.
Expanding your business internationally is rather easy these days with the widespread connectivity of the digital domain. However, it is imperative to have stable websites supported with online applications. To that end, you would need a professional PHP developer in Udaipur who is ready to help you succeed in the big scale, and the services are available at affordable packages. 
Software development company in Udaipur
You can trust my software company in Udaipur to understand your requirements and offer you the best digital outreach. Our state is also proud of its business heritage of accountancy and bookkeeping. You should definitely consider using the services of a custom PHP developer in Udaipur to update your manual archives into the digital format, and use its many other benefits.
With years of solid experience in developing my foundation, I commit to be the best software development company in Udaipur, accessible at an affordable pricing. My industry skills include effective expertise in PHP based models for e-commerce, CMS, web and mobile app protocols for Android.
You can definitely find many other software companies in Rajasthan, but with me at your project, you always have the assurance of clear communication, 24/7 availability, intelligent instruction compliance, and timely delivery as per schedule. Not only do I pay exclusive attention to your requirements, but I also proactively involve with you in making it better wherever there is a perceived backlog from current international standards of software development.
My vision as a leading software developer in Udaipur is to maintain a stable long-term connection with esteemed clients and provide top-quality service on a continued basis. Even after the completion of your current project, you can be sure of regular follow-ups for software maintenance and constant accessibility to meet any urgent requirement. Let us get to work!
Phases of software development :
Analysis of the software requirements
A detailed report of the software requirements
Software design
Programming
Testing Process
Delivery of Software
Maintenance Services