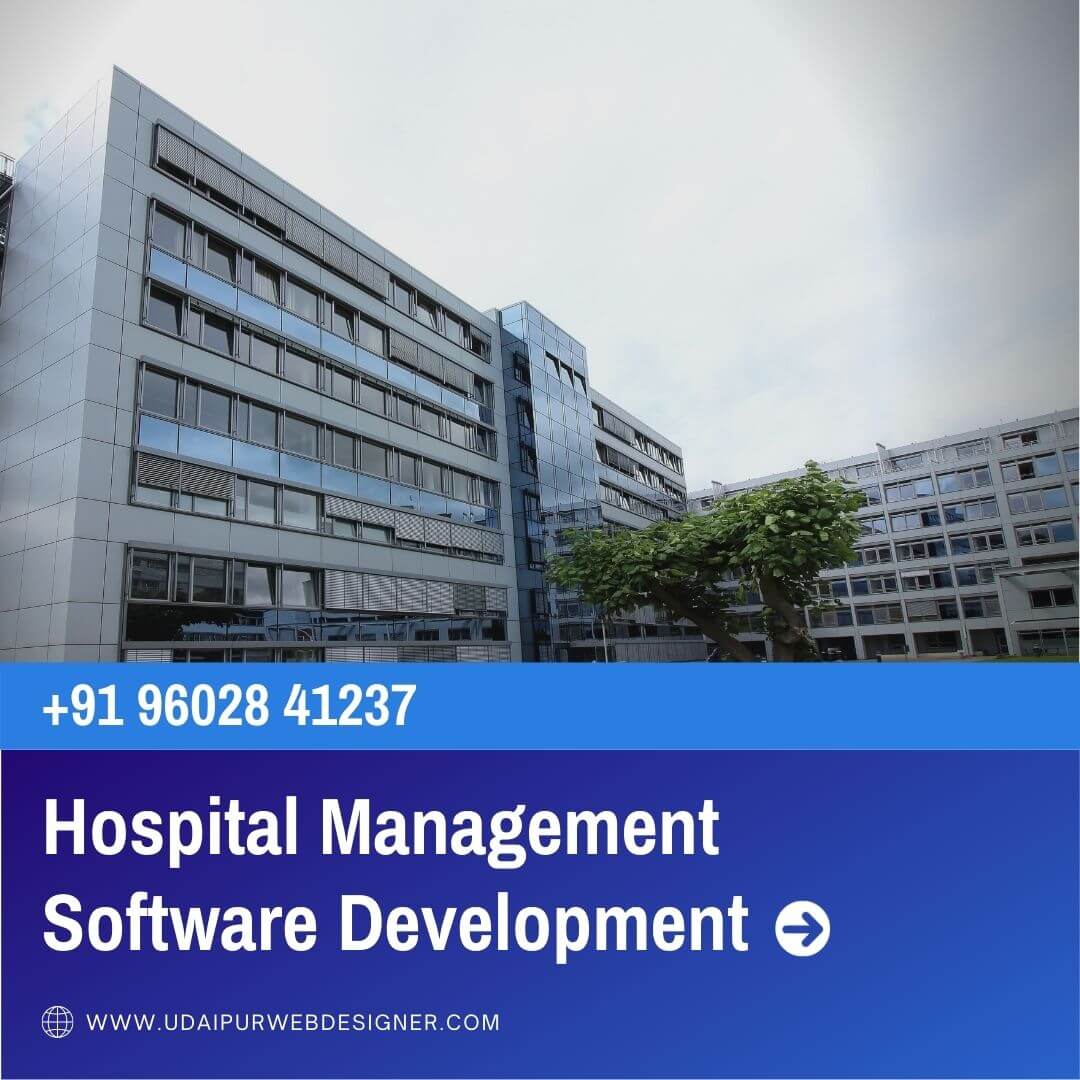 Hospital Management Software Development – Here is a piece of information from us that might surprise you. A very recent survey has shown that in India, a basic health care provider spends an average of two minutes to attend a patient. Whereas, in western countries, a primary health consultant would spend an average of twenty minutes. You might blame it on the relatively lesser doctor-patient ratio, or the increase of lifestyle diseases. This is right why technology like hospital management software development is the key to ensure smooth day to day operations.
Hospital Management Software Development
Offering Best Features – There are a number of free hospital management software available. They might give you very basic services. However, our team working for Vikram Chouhan, Udaipur web designer from Rajasthan, India believe in giving clients more for less. Depending on the unique needs of your health care center, our products can serve an array of functions. They include:
Information and documentation of the patients
Ward/room management
Essential services like ambulance
Availability of operation theatre and their details
Equipment management, laboratory tests
Creation and generation of reports
Management of pharmacy and inventory
Staff management
Insurance and billing
For additional services, such as the facility of warehouse management, you just need to inform us beforehand.
Yes, Pricing Matters!
Our cost of hospital management software varies from one service provider to the other. It also depends on the features that you are looking for, as well as for the storage type that you want. For example:
The hospital management software development price for a standalone product might be higher than that of the one that offers cloud storage. Again, having software with cloud storage is a good idea for places that need remote access.
Again, a hospital management system software that needs regular updation might end up being costlier.
We have you covered! We recommend a system that works with different configurations and fulfil all your needs. The configuration will include network connectivity to the internet, client services and desktop. It will certainly cover all your needs.
Checking the Demo – Our team operating from Udaipur, India, offer a free trial, and no-obligation demos. Feel free to check whether our services are effective enough to stream your everyday hospital management procedures. Also, we help our patrons get an in-depth analysis and review the system, especially in terms of meeting your specific needs.