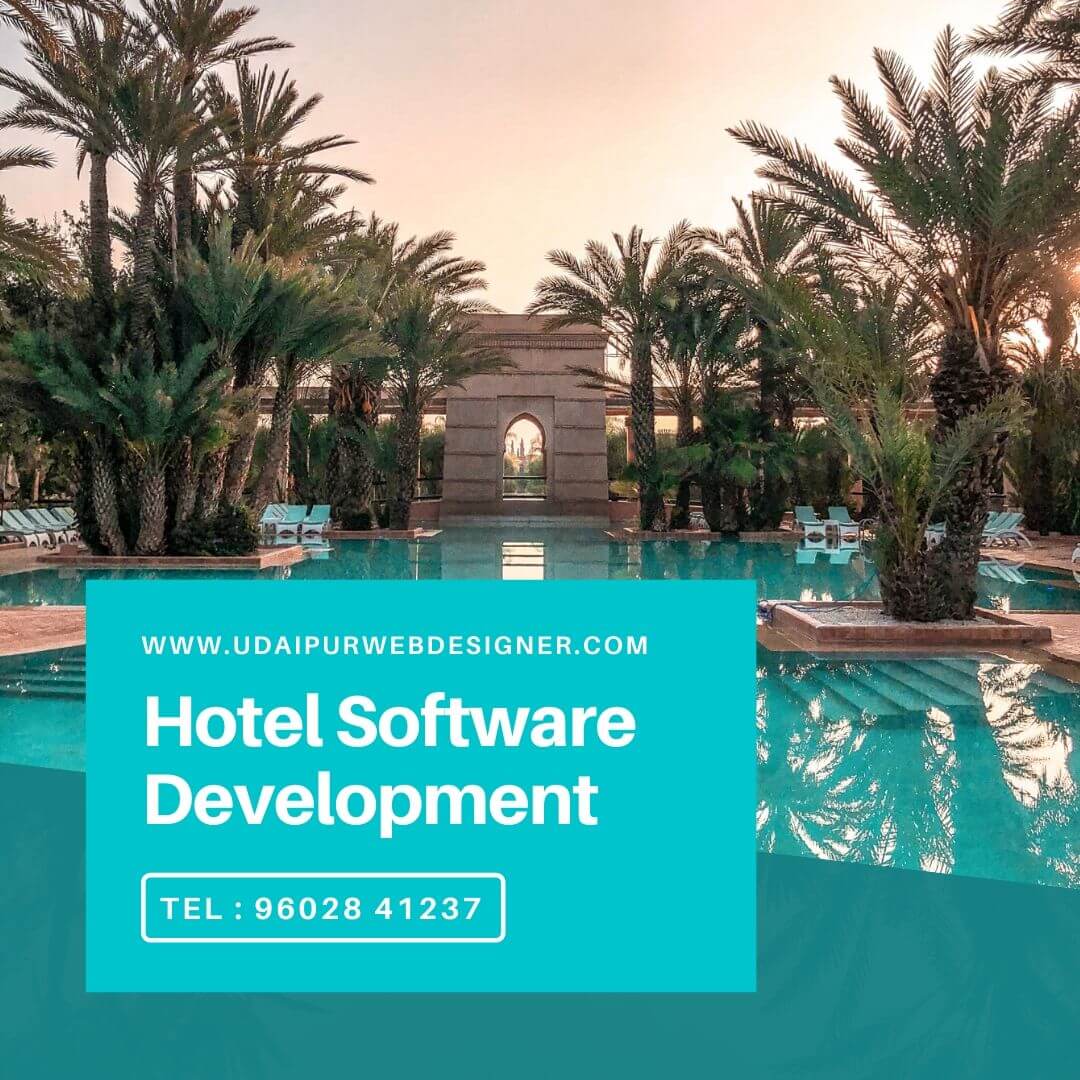 Hotel Software Development Udaipur
Hotel Software Development Udaipur, Rajasthan – It has been a long since the hotel industry has found its strong ally in the form of hotel software development services. And after the hotels start working in its previous capacity post the Covid 19 crisis, you will find its services more essential than ever. No matter the size of your hotel, we, Vikram Chouhan – Udaipur web designer from Rajasthan, India check what your existing hotel management software has to offer, and then refurbish it as per your unique needs.
Hotel management software development
Here's the lowdown on what our best hotel software system has to offer
Front Desk and Reservation Support
We, the Hotel CRM software development company offering customized CRM software for hotels in Udaipur, India. Customer Relationship Management Software or CRM works in manifold ways. This includes:
Managing the check-in and check-out time of the hotels.
Provide details on the room availability fast
Furnish a transparent room tariff details
Specify the facilities that any given hotel has to offer.
Having this specialized service helps your customers to secure their booking effortlessly. Also, it helps the front desk executives to save more time, and thus, concentrate more on customer services.
Hotel booking software
Payment Gateway
Hotel Software Development Udaipur – With zero-touch transactions being the key to hygiene now, our focus has been more on online transactions than ever. Having our best hotel management software development system helps you to:
Receive secure payment through credit cards, as well as from debit cards.
Make adjustments as per the value of coupons that the customers might show while booking.
Produce certificates and coupons for loyal customers.
Employee Management
Our comprehensive Hotel Software Development Udaipur, India would also help the manager to utilize his staff efficiently. As a manager, you can use it to:
Assign and rotate duties among the staff as per their availability.
Interchange the work hours and duty schedules as and when needed.
Keep the contact details of the 'reserved' staff, so that they can be called to work when an emergency arises.
Generate employee identification number.
You can also use the software to manage payroll. Use it to check and update the salary details from one time to the other.
Support for Retails
Hotel Software Development Udaipur – More than being a hotel booking software in Rajasthan, India, our advanced and easy-to-use hotel software helps to keep a tab on the details of the inventory, as well as on housekeeping. Our software would also help you to check and manage the food items list. Even if your hotel has a restaurant, you can get some help for inventory listing and for preparing billings and invoices.
There are a number of helpful functionalities of our best quality hotel management software. What you need is to get our service that is tailored to meet your individual need and budget.