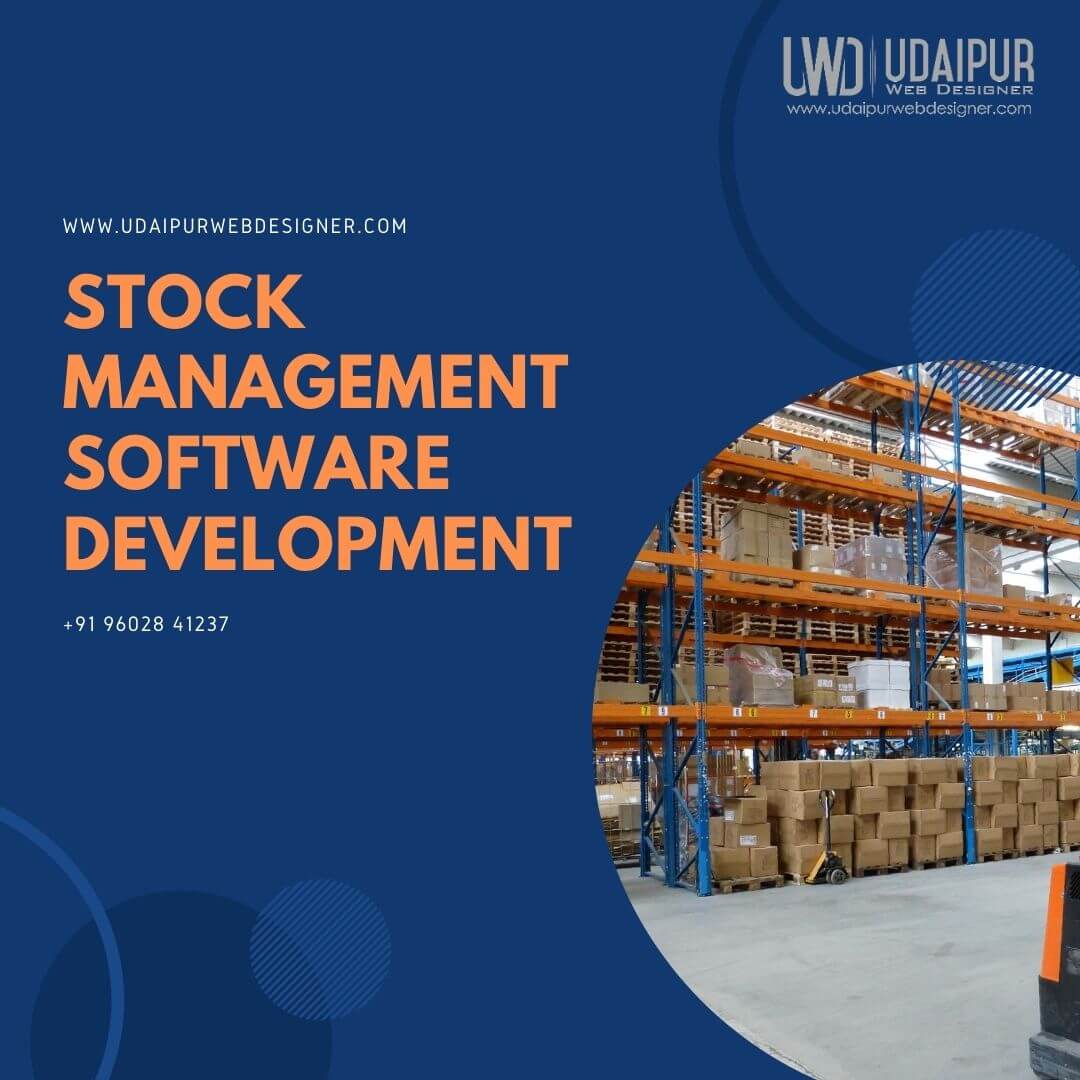 Stock Management Software Development in Udaipur – We present the best of features when it comes to stock management software development. For all the manufacturing and retail businesses, we make sure to provide the best features of billing & stock management software. Our software helps in the proper planning, managing and organizing of the inventory with the plausible efforts. However, we offer you stock management software at best price. You get the details from our company Vikram Chouhan – Udaipur Web Designer from Rajasthan, India to help you understand the best traits of the technology. The inventory or stock management software is the ideal system to assist the business organization plan accordingly.
Stock Management Software Development in Udaipur
Use of the Software – The software, as we put it, has the power of record-keeping and monitoring stock. This will also help your company to get ready for sudden radical changes. We are the leading stock management software Development Company Udaipur, to help prevent the loss of items happening due to theft, along with the rest of the environmental issues.
In result, our software helps in reducing the financial burden with the rest of the benefits of using inventory management technology.
When it comes to managing your business stock, we are there to help you to face the prime challenges as part of the inventory management process.
Money-Saving Features
With the use of our best stock software development tool, it is easy for your company to manage and handle stocks very easily. The technology is superb to help save both time and money, and it even works right to help avoid human errors. The management software will also help to automate critical business methods and processes. The software is immensely cost-effective and can prove to be profitable for you in different ways. With our technology, there will be proper cutting down in the subsequent losses. As the business method gets automated, there is an average saving on cash.
Enhancement in Performance Quality
We let you enjoy the list of advantages with the stock management software. It is merely the wow tool in the possession and will try enhancing the job and performance quality. Our approved online stock management software development will help in lowering the risk of overselling. It supports online sellers have the ideal selling experience, and there is less on control and rate of suspension from the point of the market place. However, it is easy preventing the encumbrances with the easy and hassle-free use of the stock managing software in specific.
Contact for Stock Management Software in Udaipur