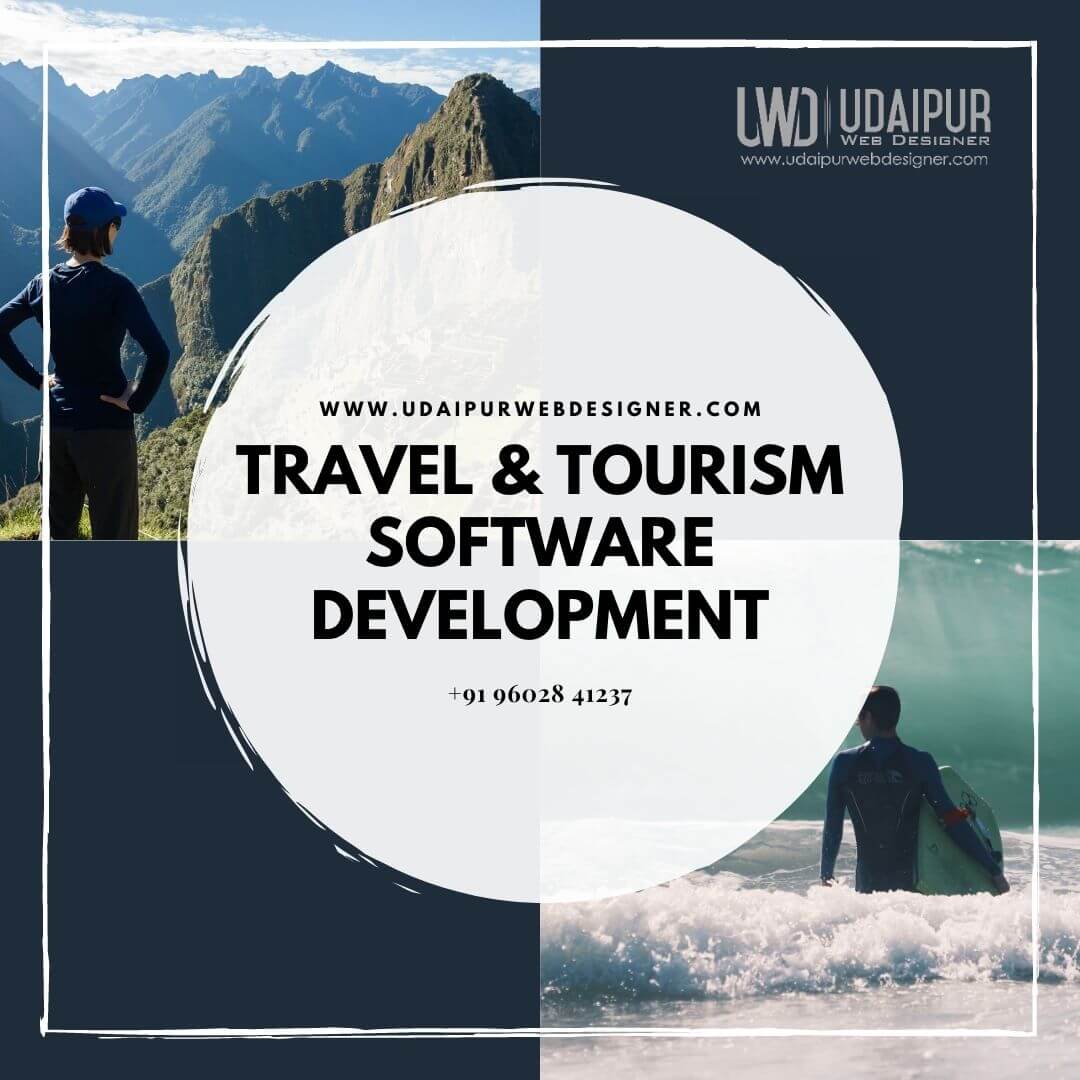 Travelling Software Development – There is no dearth of local companies, as well as big names catering to the tourism industry. Yet, not all of them tend to flourish equally, no matter how competitive their services or rate chart are. We, the team of Vikram Chouhan, Udaipur web designer, the travel agency software development company can tell you the reason. The problem might lie in the website that features their companies, as well as the quality of travel-management software which is operating there. While the competition in this industry is going to be even more competitive after the post-Covid-19 crisis, it is high time to refurbish your existing software to draw better traffic than the others.
Here are our insights on what your leads might expect from our online travel software development company fromRajasthan, India.
Travel Software Development Company
We help you Sell Your Travel Products Better
Your company needs to offer umpteen number of travel products to your leads. To make your services and products visible and effortlessly accessible to your leads, we the leading travel software company from Udaipur, Rajasthan, India design software that can well integrate the travel portal of your company with all the leading APIs across the globe.
Sticking To the Time
Our highly skilled online travel portal software development team would adhere to a definite deadline to enrich your website. Expect to get your job done by a fortnight. However, if you are designing a more technically enabled portal, then the project might take little more time to get completed.
Content Is Still the King
Our travel & tourism software development service includes an experienced team of SEO writers who will make relevant SEO friendly contents that are practical to your business. Remember that even with a travel-related website, having good content with strong keywords matter. A truly dedicated service provider like us would never cease you from offering the perfect tricks for your page.
travel management software
The charges – In the era of cost-cutting, your travel management software would aim to minimize the need for manual labor. However, our charges are reasonable. We offer lucrative features that too within your budget.
The Gateway to Secure Payment
Earn the confidence of your clients by accepting payments from all the top payment gateways for secure transaction. Having our expert team support in your business will make more travelers rely on your business. And we will be more than happy to serve from Udaipur, Rajasthan, India to any corner of the world.