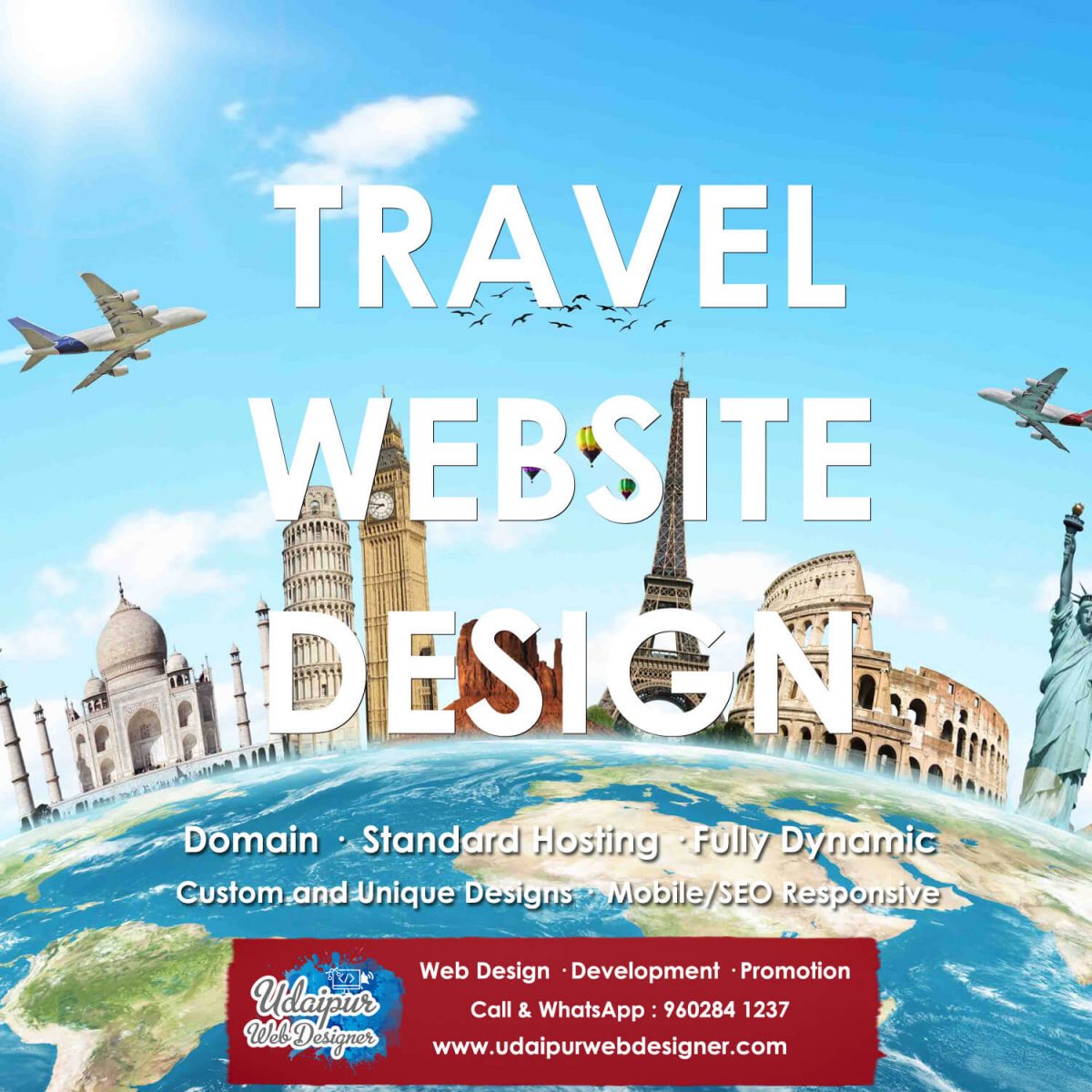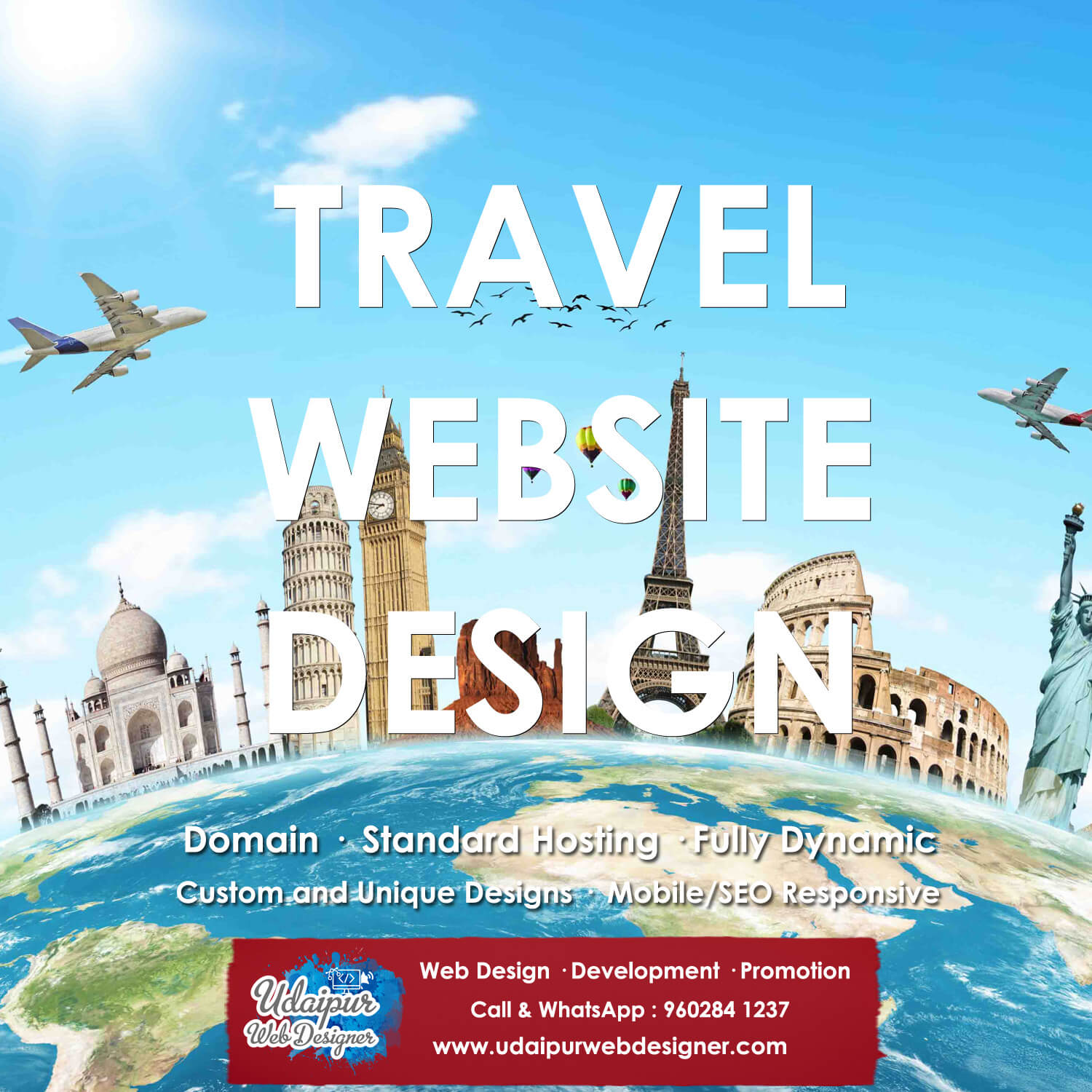 Travel Website Design India
Travel Website Design India  – Are you an avid traveler and always keep a record of each and everything that happened during the trip? Do you wish to open a new travel agency and book tickets and hotel rooms and also suggest the best places to visit in a specific location? If yes, then you will need to get a creative travel website design for your company that will help people check out all the details about the places they can visit, the top tourist spots they can plan, the top-rated hotels they can stay in and so many other things. All these details will be very valuable for any visitor and to make things easier, it would be best to opt for the services of Udaipur Web Designer because we are the leading Travel & Tour Web Development Company that you will ever come across. We have a team of some of the best designers who have huge experience in designing websites, especially travel websites. These are websites that have to be very informative and our designers and content team makes sure that each and every aspect of the website is covered to perfection.
Contact us at +91 9602841237 for  Travel Website Design India, Tour Web Development & SEO Services.  or drop a mail at ervikramnathchouhan@gmail.com, Get a Quote Online Click Here
Creative Tour, Travel Website Design
All the details in one place – One of the reasons why we are considered as the top travel website design company is because of the constant effort to better our services for the clients. Travel websites have to look very attractive to visitors and we always try to create a good first impression for every website that we design. The amount of hard work that our designing team puts in every project is simply amazing. They follow every instruction of the client so that the website looks perfect. Udaipur Web Designer has been a long serving company for Travel Website Design India and we are proud to say that our services are unparalleled.
A big reason why we are able to succeed in every project is because of the innovative designs and themes that our designers use. They are very creative and understand how a travel website would look best. Accordingly, all the pictures and information are inserted to make the website look more attractive.