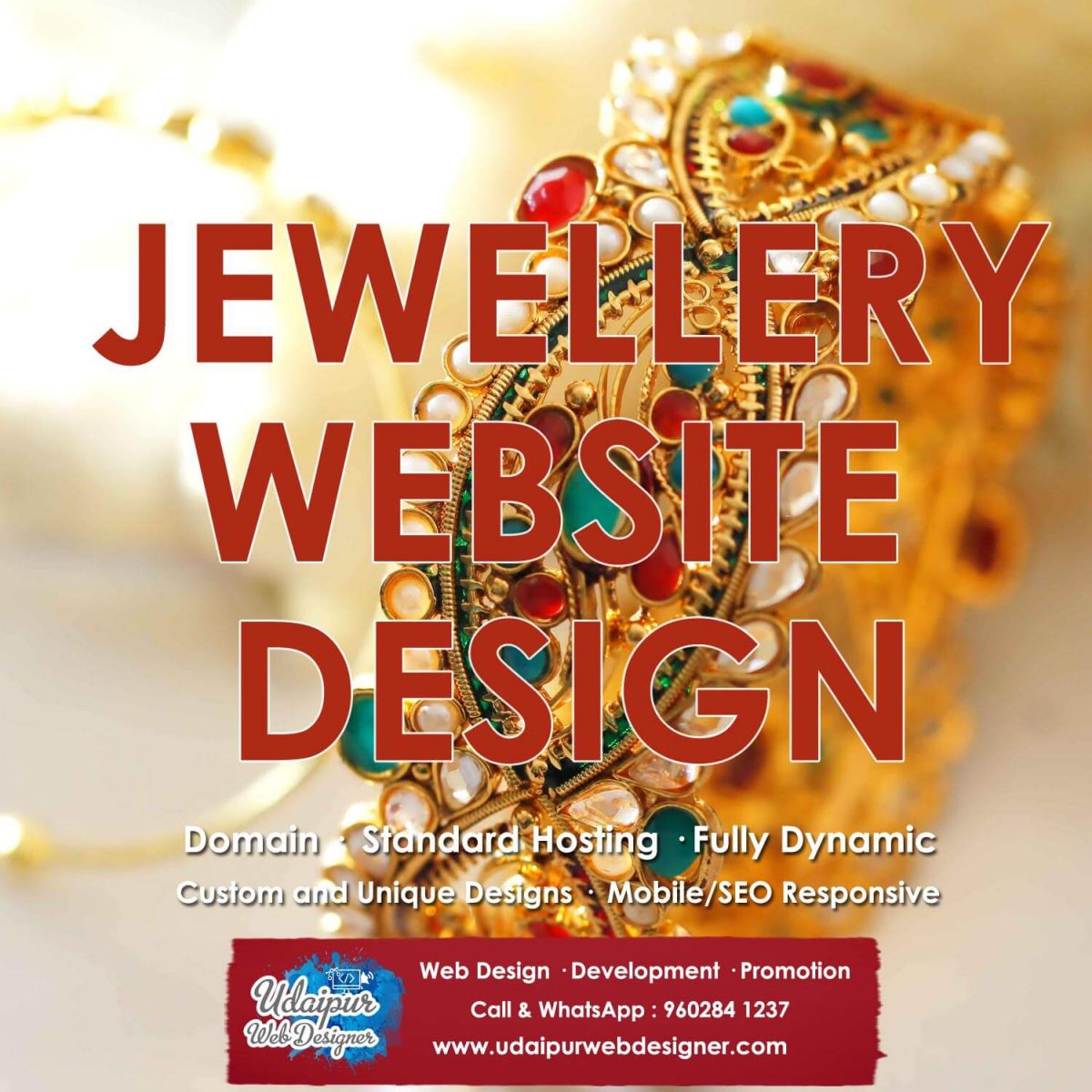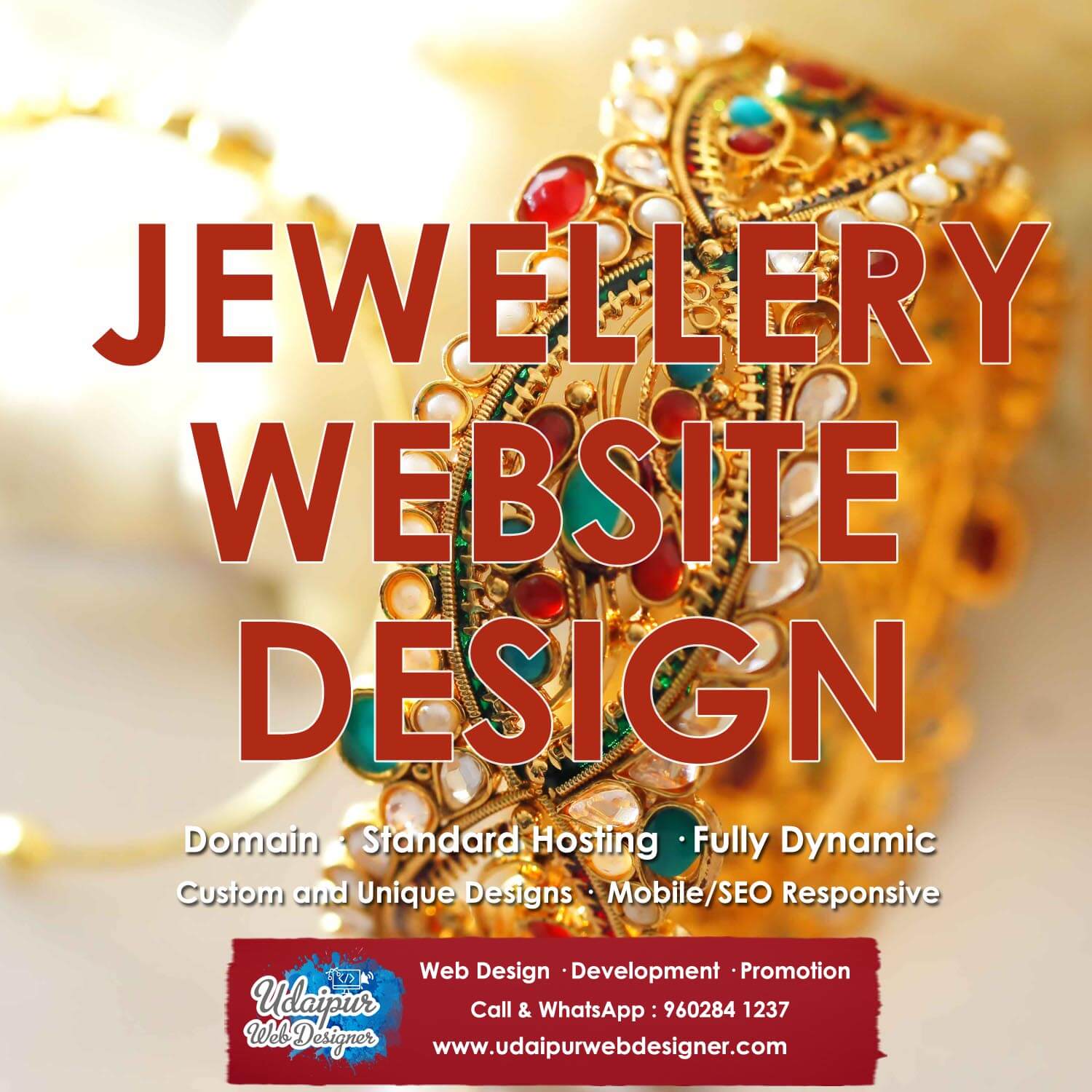 Jewellery Website Design & SEO
Websites have become an important tool to conduct business in modern times. If a company has its own website, it can go places and reach out to millions of customers who want the respective products and services. Jewelry is something that women and girls of all ages love. The easiest way to reach such a large audience is by a website and when it comes to Jewellery Website Design & Custom E-Commerce Solutions, we at Udaipur Web Designer will be at your service. We have a team of extremely talented and hardworking website designers who will make sure that each and every detail that you provide in regards to the jewelry and how the website should be designed will be taken care of.
Contact us at +91 9602841237 for Jewellery Website Design & SEO Services. or drop a mail at ervikramnathchouhan@gmail.com, Get a Quote Online Click Here
Our designers work with only the latest themes and designs so that you get the very best from us. Our understanding of your business is something that keeps us ahead of others. We have already designed hundreds of e-commerce websites for our clients and each and every one of them has reached their pole positions in search engines.
Jewellery Website Design & Custom ECommerce Solutions
Guaranteed success – Every client who has worked with us has been totally satisfied with the quality of service. One of the main reasons why business entrepreneurs get Jewellery Website Design & Custom ECommerce Solutions for their jewelry store is because they want to reach out to millions of interested customers. The only way to do that is by designing a website that is SEO friendly and ranks high in the search engines. The websites we design will definitely rank in the top list and we can assure you that there will be a notable difference in the number of customers once you get the website done from us. Starting from developing the content in an SEO friendly tone to ensuring its consistency in the search engine, we will make things happen for you.