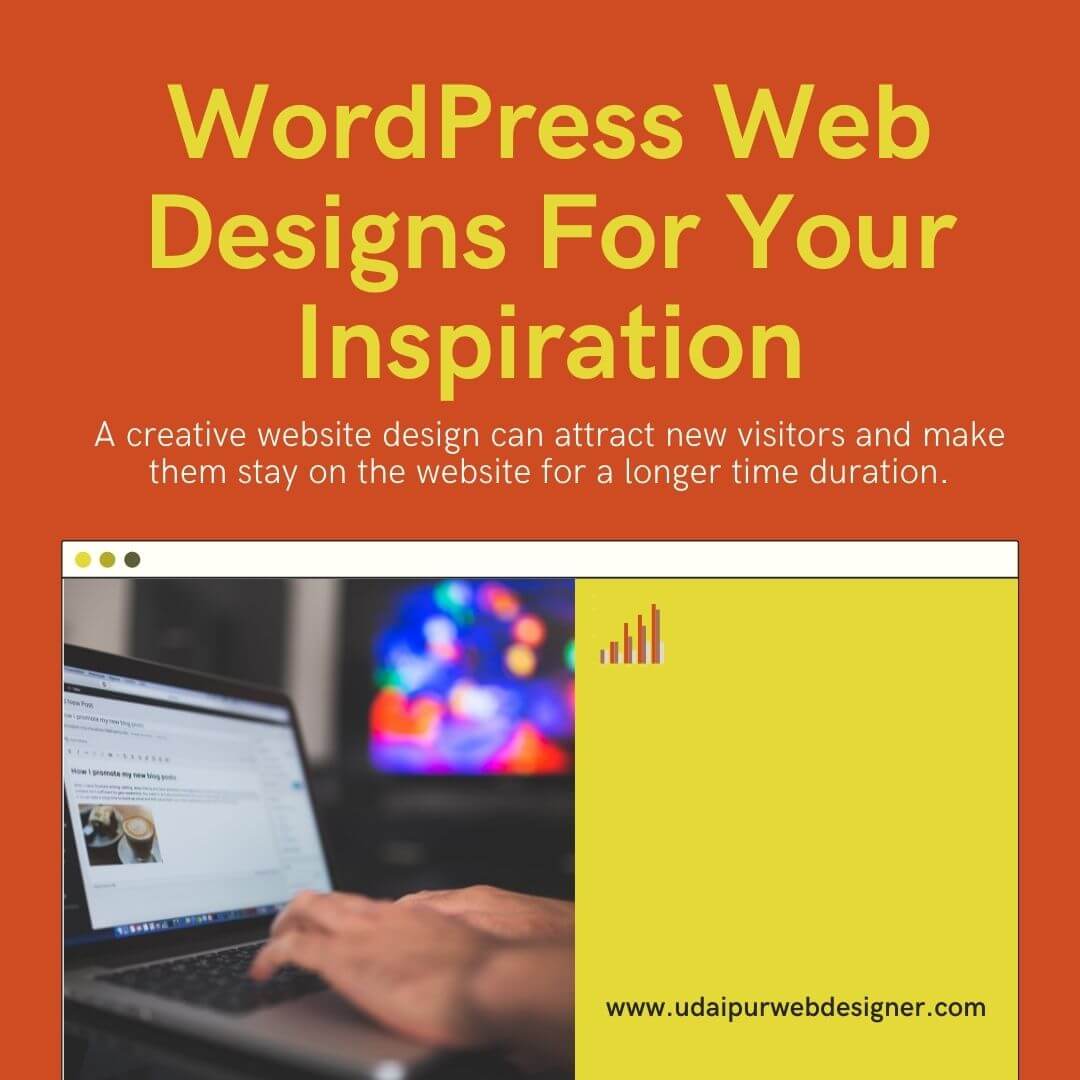 WordPress Web Designs For Your Inspiration – A creative website design can attract new visitors and make them stay on the website for a longer time duration. Customer engagement is increased once the users start feeling relatable with the content. However, it is not easier for non-designer to choose the right website design and hence needs to rely on the professional web developer. Here are some of the key tips extracted from the top-class industry design standards.

WordPress Web Designs For Your Inspiration
Prefer a one-page website
A one-page website must be chosen over lengthy multi-pages websites. The businesses should try to display the entire information on one page so that customers can get quick details easily. They won't have to navigate to multiple parts of the website and browse pages. You can also put the major services and products on the full-screen slider. However, make sure to keep the pages crowd-free if still choosing to have a multi-page website.
Showcase video on home page/landing page
Videos can be a prominent component of the web design strategy. The customers can quickly get to know about business and services and feel welcomed on top of that. But, you need to make sure that the video placement is done correctly and is not hampering the layout on any devices. Set the video on autoplay along with choosing the sound/silent option. Let customers know that you are providing an intro video with a quick overview.
Add illustrations on the website
Illustrations bring uniqueness to the website and make the web design stand out from the crowd. Choose a web designer that is capable to add custom illustrations on the brand website and allowing customers to have the next-level feel and idea about the business.
Adding illustrations on the website is the latest trend and can be used in multiple approaches. They are responsible for conveying the right set of information with sheer creativity. A good website depicts feel the professionalism and seriousness of the business in front of the customers. However, the illustrations are a bit expensive and you must choose a reliable web developer like Udaipur Web Designer who can offer affordable charges.
Use custom animations on the home page
WordPress Web Designs For Your Inspiration – Enhance the user engagement on your website using custom animations. Make your business website homepage interactive and grab instant user attention with custom animations. Fill the entire home page with animated banners and designs to make the maximum impact. Add call to action buttons in between and guide visitors to subscribing or purchasing the right products/services. Call to action can be used in between the animation graphics as well.
If you're looking forward to starting a new WordPress or custom website, feel free to connect with Udaipur Web Designer for best-in-class services at affordable prices.