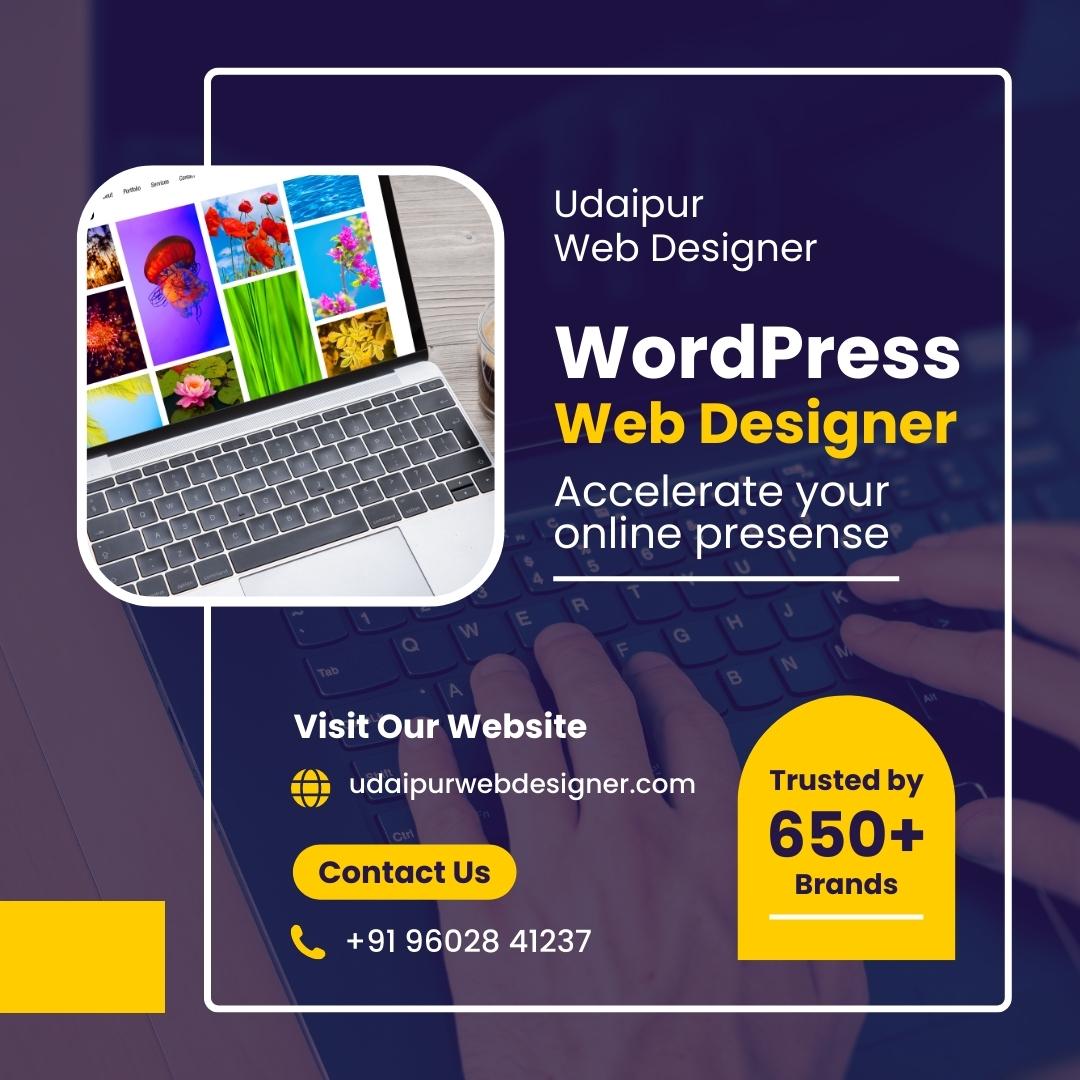 WordPress Web Designer
WordPress Web Designer – Vikram Chouhan, the renowned WordPress web designer from the city of Udaipur by heart and profession, is a web designer, SEO expert, blogger and graphic designer. With a dedicated team of professionals, our company is recognized as the best IT and professional firm in Rajasthan. This award does not inflate our ego but inspires us to traverse the road ahead with dedication and serve patrons with compassion. The voyage of WordPress website designers has been for more than seven years and served diversified above six hundred fifty national and international companies. With passion and expertise, we will continue the endeavor.
If you want to host or revamp your existing website, contact us, we are one of the leading and reliable WordPress designers in Udaipur. We offer a holistic digital marketing strategy by designing a vivid layout, usability and aesthetic appearance of the website. We also build and uphold the core functionality of the website. If you are googling WordPress web designer near me, then the search ends at the doorstep of our company located in Udaipur. We not only create the layout with the visual aspect of the website but also perform a varied set of tasks and responsibilities. We aim to create a website that is aesthetically pleasing, SEO friendly, content-related and attracts and captures visitors' attention as long as possible.
WordPress Web Designer Near Me
WordPress website designer near me, search on search engines reveals many results, but if you want value for money and a website relevant to the service or product you offer, we provide you with the best solution. We keep ourselves updated with the hottest web design trends and stick to industry standards and norms. We manifest a layout and framework that not only induces visual appeal but also incorporates converse generating elements and is compatible with cross-board devices. 
Freelance WordPress web designer
We are freelance WordPress web designers who perform related brand analysis, thus identifying your dynamic need and then starting the web designing process. To process your dynamic requirement of your, we select the color palates, brand images, fronts and other features with utmost care so that they align with the offered service or product. Your hunt for WordPress designers near me concludes when you observe our previous web designs, graphic design and software development. We ensure the website design that meets your expectations and industry specifications. After we build a site structure and mockup, then infuse life into it by coding the site. Our responsibility does not stop here. We provide post-launch services to keep the website relevant and an organic traffic hotspot.