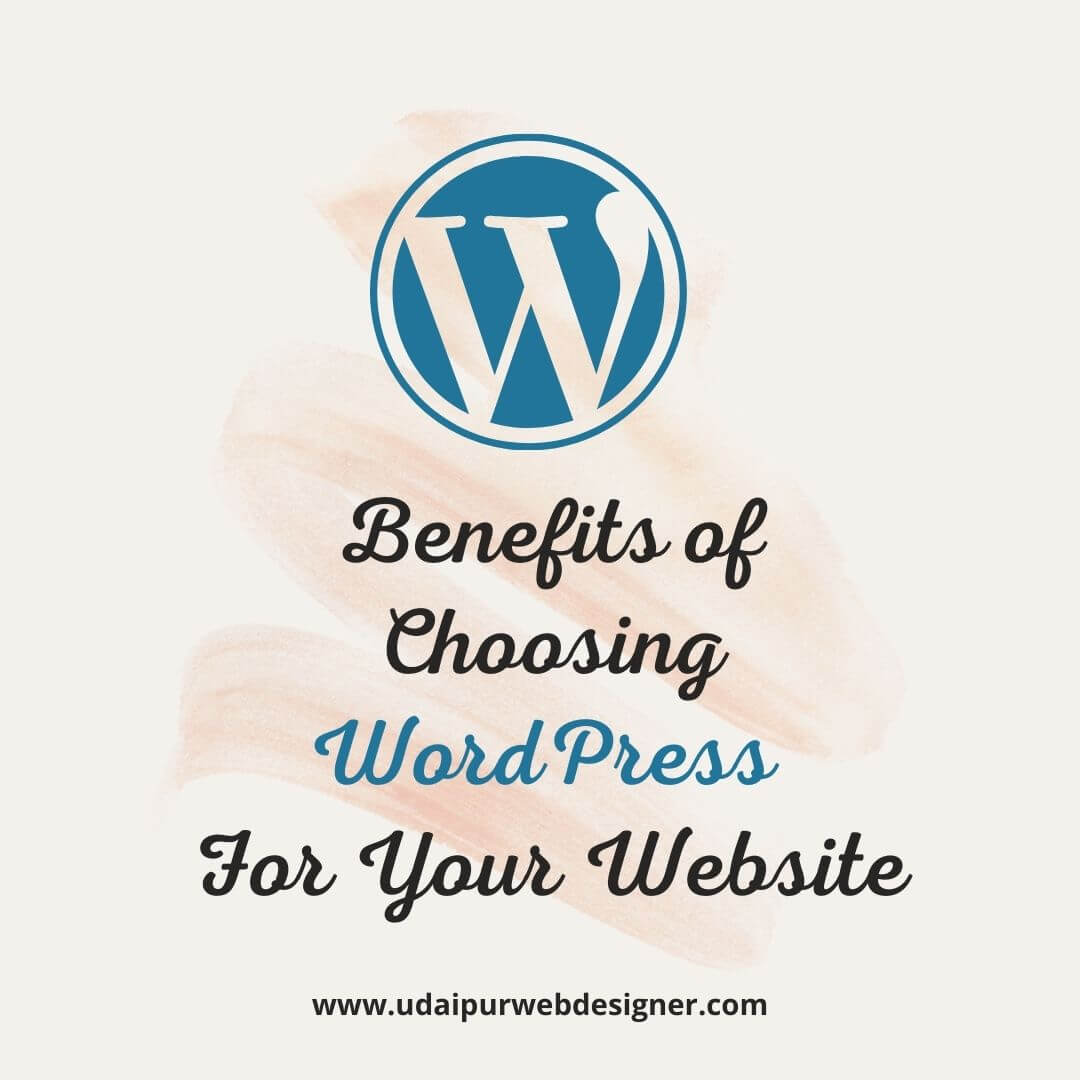 Benefits of WordPress – 5 Benefits Of Choosing WordPress For Your Website – WordPress was launched as a blogging platform but has the option to create a pre-designed website for free. It is a potent framework for everyone who doesn't want coding/programming language a hindrance in website launch. WordPress offers the ease of managing content, SEO and online marketing, etc. Let's explore some of the amazing benefits of the WordPress eCommerce platform:
Benefits of WordPress


Easy-To-Install & Handy Usage
Building a new website? Make sure to check the Cpanel/hosting panel for one-tap WordPress installation on your website. Gone are the days when launching a website required a vast scale of HTML & other coding factors. You will be allowed to install the popular WordPress CMS platform after entering some basic themes and information. However, web developer plays a vital role in enhancing the design and functioning of the website.
Plethora For Theme Choices
Benefits of WordPress is the WordPress comes loaded with numerous theme options to choose from. Explore from a long list and check previews for a better idea. Almost every sort of theme is available with the WordPress CMS platform. The majority of web developers go with generic WordPress themes while some even choose the default WordPress theme. The best web designer like Udaipur Web designer can even design the custom WordPress theme specifically as per your requirement and upload them on your domain itself. Overhauling the entire look and feel of the business website can engage more users & the WordPress platform offers the super amazing flexibility to achieve perfect outcomes.
High-Quality WordPress Plugins
WordPress comes with a lot of advantages including multiple themes and plugins. You will find a desired theme template or plugin based on the requirement. Adding functionality to a WordPress website is a piece of cake for a reliable web developer. WordPress offers 8000+ plugins for introducing a specific functionality on the website.
Open Source CMS Platform
WordPress is a popular Open Source CMS platform having PHP & MYSQL. The open-source code structure allows easy scalability and customization possibilities. It provides detailed documentation and a wide range of functions to tweak. Web developers with PHP knowledge can set up almost everything in WordPress its main Benefits of WordPress.
Easy WordPress Version Updates
Unlike other CMS platforms, WordPress allows the hassle-free auto-update with the latest version. If you own a WordPress platform, there will be automatic notification regarding the new versions of WordPress plugins asking to update. Invest just a few minutes and keep the Content Management Platform and advanced plugins updated for better features and performances. You won't have to rely anywhere else to remain aware of the extensions and get them updated from the WordPress platform itself. Benefits of WordPress is one of the most comprehensive reasons behind web developers choosing WordPress. Vikram Chouhan – Udaipur Web Designer also a WordPress Expert from Udaipur, Offer Website Design, Development, Software Development, Digital Marketing Services around the globe. Call us at 9602841237 or Get a Quick Quote Online.