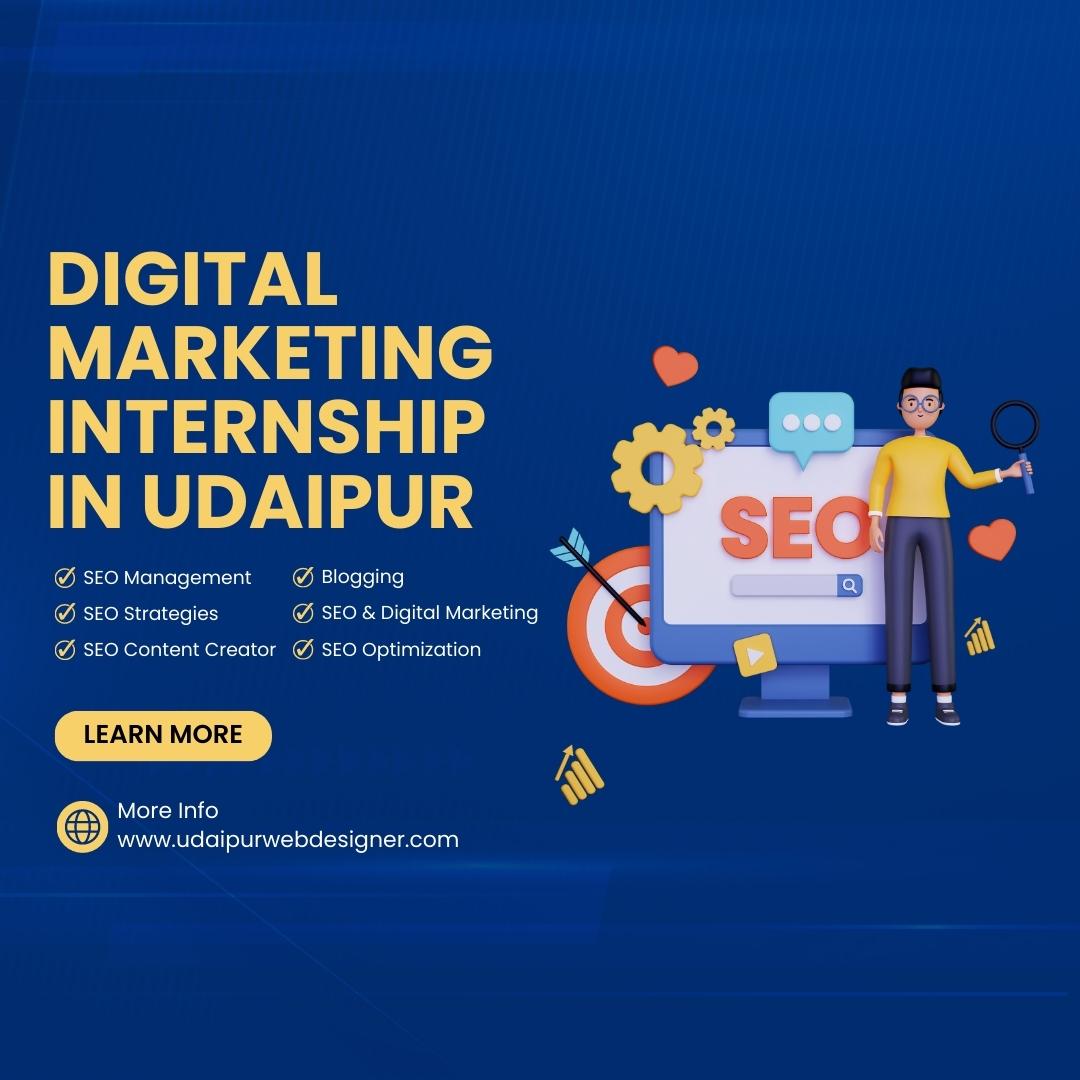 SEO internship in Udaipur - At Udaipur, we, as renowned web designers with name Udaipur Web Designer, have been in the industry for years, and there is something that we have observed. It is not always that the Indian youth gets to follow a profession that aligns with their passion. 
However, there is one industry that caters to the diverse things that young minds are enthusiastic about. For those who find their zeal in writing articles, crunching numbers, analyzing data, coding, designing, or curating digital pieces, the digital marketing industry can help them flourish professionally. 
SEO internship in Udaipur
There was a time when pursuing a digital marketing course was a distant dream of many. But we offer high-quality training to young minds. We also offer digital marketing internship in Udaipur to deserving candidates.
How do Our Courses help?
It takes the right knowledge and hard work to stay ahead in this industry. But with us, there is no shortage of digital marketing jobs in Udaipur. However, the time stretch of such internships could be no more than 6 months. Even then, the practical knowledge interns get is sufficient to get into the radar of their future recruiters.
Getting Help from Internships                      
We help out interns get hold of vital marketing tactics. They come in handy in various industries. Case in point, we offer:
A firsthand experience on how marketing goes on in the real area.
Real exposure to the different types of marketing campaigns, which are possible digitally.
Knowledge of different channels, which help deliver digital marketing.
Chance to train themselves to create and execute various digital marketing campaigns.
Basic knowledge of Search Engine Optimization or SEO. This also helps in finding SEO jobs in Udaipur. Training on web analytics, social; media marketing and other skills that hone skills as a digital marketer.
Many of our interns who started their careers with SEO internship in Udaipur are now placed in some of the most prestigious companies in the world.  
Contact Number for SEO Internship
You may check the Career Page or contact us directly at 9602841237 for Digital Marketing & SEO Internship related query.