Top 5 Free WordPress Plugins to Speed up Websites
There is no denying the immense popularity of WordPress, and the Open Source CMS continues to be one of the leading CMS options used by web developers. The CMS gets more feature-laden with time, and its user base also keeps growing over the years. While setting up a website using WP is not challenging, and customizing such a website is also easy, it is crucial to focus on usability. A slow-loading WP website may repel target users. To ensure your WP website loads fast and woos target users, using the best plugin to speed up WordPress site is necessary.
Why WordPress website speed may take a hit?
When you create a new WP website with few pages and not enough content, the loading speed is fast. However, with time, your WP website will likely become heavier with new blogs, images, videos, and other content. This increases overall website size and impacts loading speed adversely. To overcome the WP website slowdown, you must choose the best WordPress plugin to speed up website.
The top 5 free plug-ins to speed up a WP website
One nice thing about WP is that it comes with many plug-ins; a large section of these are free. You can pick from some widely used and popular WordPress speed plugins.
Listed here are some top contenders –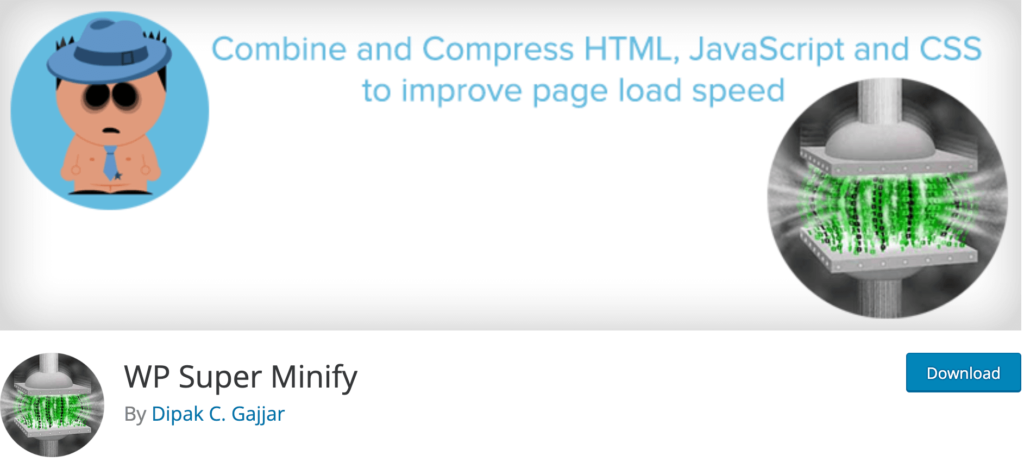 WP Super Minify
Developers looking for the best WordPress speed optimization plugin often settle for this one. WP Super Minify is helpful for compacting JavaScript files and HTML. Installing this WordPress speed optimization plugin free is not complex as well. You only need to download the plugin and then upload it in the main directory file. Next, you have to enable it using WordPress's 'Plugins menu. 
Download Link – https://wordpress.org/plugins/wp-super-minify/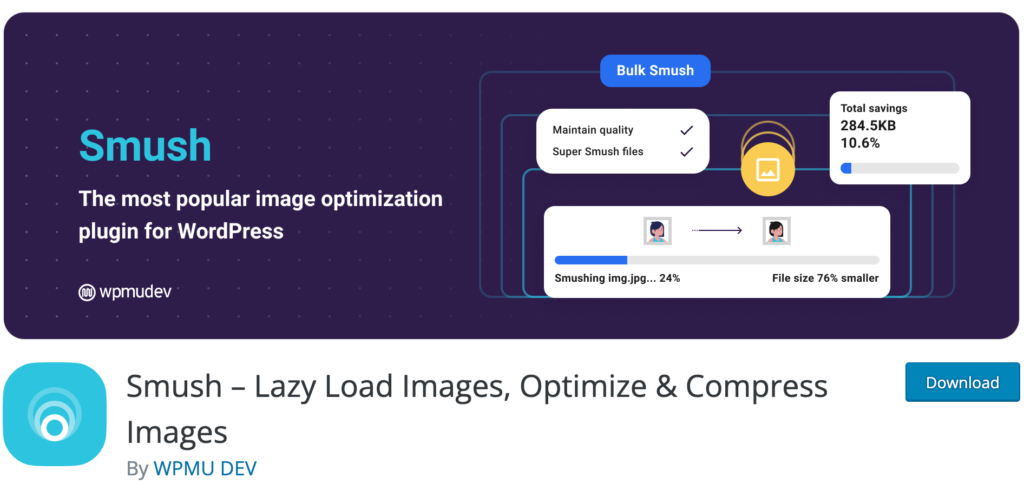 WP Smush
If you are looking for the best WordPress speed plugin, Zeroing in on WP Smush will not disappoint you. This can be useful if your WP website contains many high-resolution images. Why developers prefer this free plug-in over other options is its efficacy. It will help reduce image size, so overall website size will be reduced. However, the compression will not affect image quality adversely. It supports widely used image formats such as GIF, JPEG, and PNG. It also supports batch image compression. It does away with metadata from JPEG images and supports lazy image loading. It's one of the best page speed plugin for wordpress.
Download Link – https://wordpress.org/plugins/wp-smushit/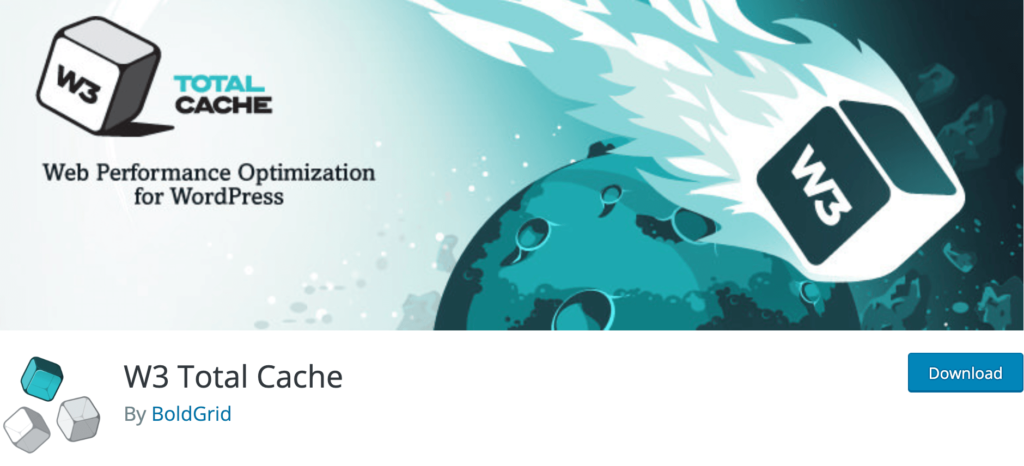 W3 Total Cache
It would not be unfair to call W3 Total Cache the best WordPress plugin for website speed boost. It deploys advanced CDN integration to reduce page load times. If you use this free plug-in, loading heavy websites will not take much time. This is quite handy when you want to design a mobile device-optimized WP website. The additional benefit is bandwidth saving. The developers say it will make your WP website 10 times faster than it is!
Download Link – https://wordpress.org/plugins/w3-total-cache/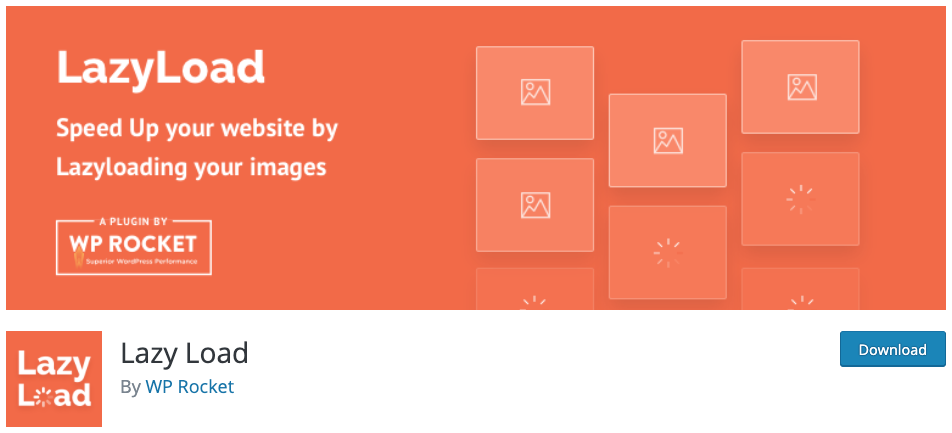 Lazy Load by WP Rocket
When you load a website in your browser, the entire content will load automatically. Now, loading time may go up for websites with plenty of images and other content. To ensure such websites do not take long to render, developers resort to using Lazy Load. Lazy Load, being a free wordpress speed optimization plugin for WordPress Web Designer deploys a technique called Lazy loading, so the page is loaded in parts and bits. It will load the topmost image at first, and the rest will be loaded as the user scrolls down the page. This is often recommended as the best plugin for speeding up WordPress site.
Download Link – https://wordpress.org/plugins/lazy-loading-responsive-images/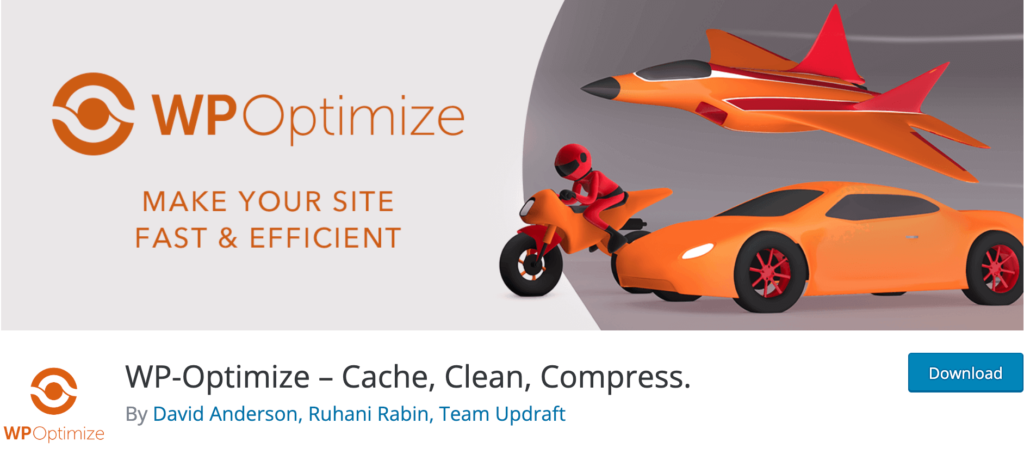 WP-Optimize
Those looking for the ideal free WP speed-boosting plugin can go for WP-Optimize. This plug-in basically removes unnecessary revisions in a website made in WP to enhance site speed and efficiency. It helps you get rid of unwanted and redundant spam messages along with unapproved comments. So, in a way, it can be recommended for the spot of the best plugin for speeding up WordPress site. It also comes with other handy features like image compression and caching. By using it, you can de-clutter your database quickly.
Download Link – https://wordpress.org/plugins/wp-optimize/
Some other worthy contenders
While the above-mentioned free WP plug-ins are helpful for boosting website speed, you can also check out these contenders alongside.
Hummingbird-This is a handy WP plug-in that helps you optimize the website and eliminates the need to use multiple plug-ins for various needs. Its effective performance tweaks help speed up site loading speed. You get manual control over aspects like image and file compression. This fits the bill for the best free WordPress speed plugin quite well.
WP Asset CleanUp- This plug-in enables you to minimize site coding. It not only trims unnecessary assets in the website but also helps in minifying and combining JavaScript and CSS elements.
Autoptimize- This is deemed by many developers as the best plugin for WordPress speed boost. It helps in reducing scripts and overall website size. It also offers image lazy loading to speed up website rendering. It also works in sync with popular WP caching plugins like Litespeed Cache and WP Rocket.
Litespeed Cache– This popular WordPress caching plugin enables WP websites to load faster. It also packs in valuable features like lazy load, image optimization, etc. It is compatible with WooCommerce.
Things to analyze when you choose a WP speed optimization plug-in
To choose the best plugin to increase website speed with wordpress plugin for free for WP websites, you have to analyze a few aspects well.
You have to check if the plug-in enjoys good reviews and ratings online.
Before downloading such a plug-in for your WP website, find some information on the developer.
It is not prudent to use best plugin to increase website speed that has not been updated for a long time.
Summing it up
There are several free WP plug-ins that you can use to speed up your WP website. However, do not pick such a plug-in in a hurried way. Analyze the top and popular contenders carefully. It makes sense to opt for a plug-in that bundles in other functionalities too. Also, you have to see if the plug-in is completely free or if the advanced features are kept for a premium version.