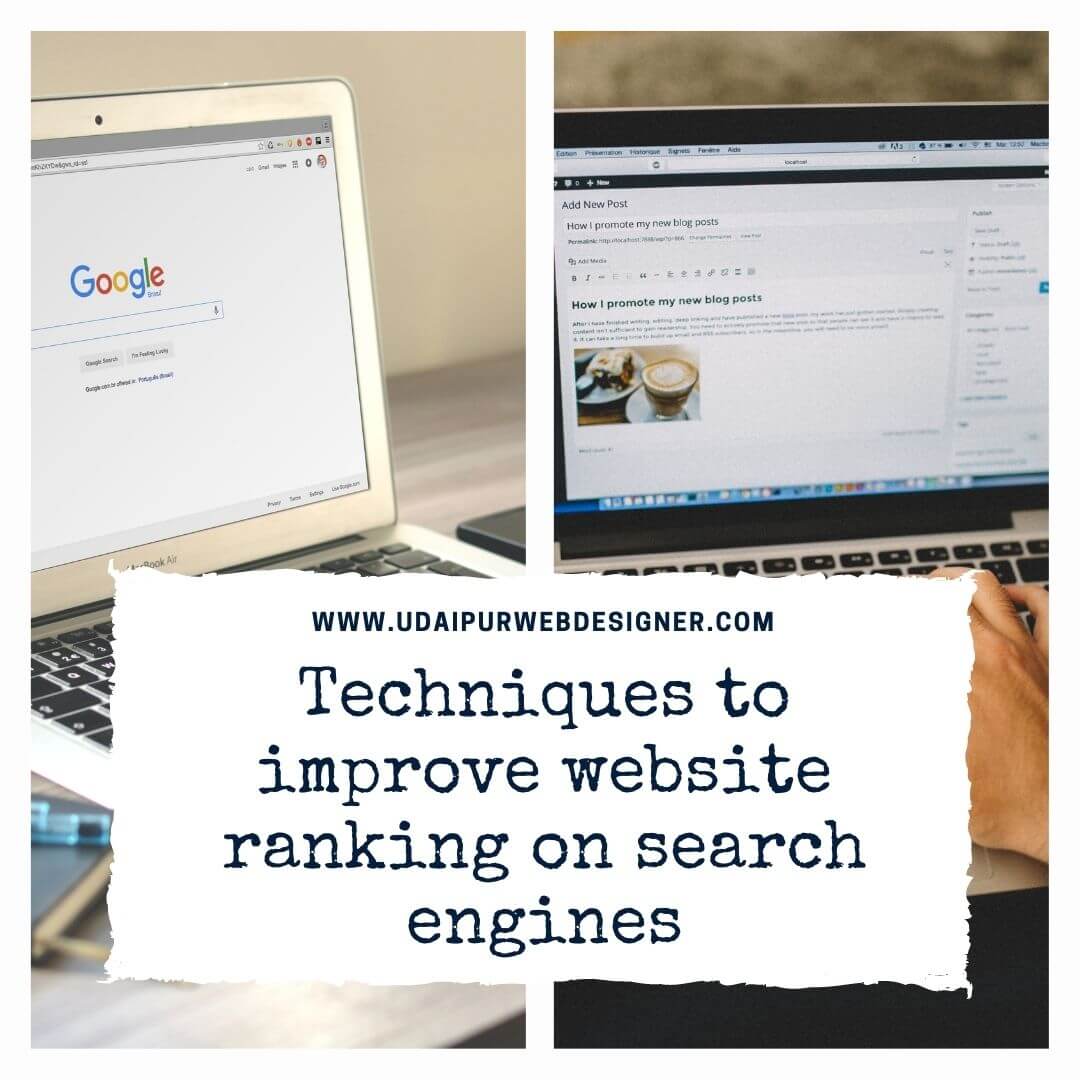 Techniques to improve website ranking on search engines
Techniques to improve website ranking on search engines – It does not matter if the website is beautifully built with an excellent portfolio and great content to share. Top ranking is the peak of any online business success. The audience is conducting searches every day that is why it is important to optimize a website to improve search engine ranking. If you are depending on people to find you through a search engine, then search engine optimization needs to be top of the priority list. With some of the strategies and little time, there will be an improvement in the position of your website on the search engine result page (SERP) at no cost. A better search engine ranking can help in building business growth and also obtain more new leads. As there are certain types of things to do for improving or increase a Google search rank for getting an SEO-friendly website to be on top. Search Engine Optimization is a process of getting traffic to a website that improves from a search engine like Yahoo, Google, Bing. The higher a website appears on search engine results, the higher the visitors the page will receive from the search engine. According to the study, the first pages receive 95% of web traffic, while the subsequent pages receive 5% or less of total traffic.  There are several techniques to improve website ranking on search engine and they are listed below:
Techniques to improve website ranking on search engine
Obtain links from other websites
While applying a ranking to a page, search engines take a look at which different websites give links to a page and a website overall. To search engine results, links from external sites are viewed as a demonstration of approval in the accuracy, significance, and helpfulness of content. Nonetheless, not all links are viewed as equivalent. Links from exceptionally legitimate websites have more 'weight' applied than less respectable websites. Normally, the more links you pick up from reputed websites, the better a website will rank. Obtain a best links from the best SEO-friendly website as a reference that can also help in how to develop a website.
Apply keywords to a website
The keywords are words or expressions for a client to use when they search. Matching the keyword used on a website with the words utilized by clients when they look for you is a significant piece of SEO. Add popular keywords or phrases to a website. These words can be used in place, like, page titles, in content, or even as the name of the image record that is used. Use keywords that apply to the business, administrations, or area. Anything that a client would use in a search engine result can be viewed as a keyword or phrase. Use the best search data and research it for the competition to find the targets for each page on the website. It will only depend on how large a website is and all the resources that are available and start with a page that has the most content, that will helpful for the audience. Deliberately select which phrases of a website page need to be rank well for. Whatever page is taken from the website should have a clear message which is focused on one topic. Several keyword research tools can be uses for finding out how people search for anything on Google search results.
Developing a responsive website
Improved search engine ranking can likewise occur after developing a responsive website. A responsive webpage permits a website to adjust consequently to any client's mobile device. Regardless of whether they're seeing a website from a PC, tablet, or cell phone, they can peruse and explore a website with zero issues. If there is no responsive website, the risk decreased rankings. Google uses mobile-friendly as ranking features. It currently indexes and crawls the website from a mobile-first point of view. That is the reason the responsive design is so basic to improved search rankings.
Contain Meta description tag
Even though not generally shown on search engine results, the Meta description tag enlightens a search engine about a webpage. It's additionally a great opportunity to tell clients straight that what's on the webpage. The Meta description helps search engines rate how important a website page is and choose how all the webpage is ranking. The more applicable content is, the higher it will be ranked. Remember, the search engine can change how they utilize content to produce search results. It is better to regularly check on search engine websites for directions to check whether you need to update content.
Start blogging
Blogging is the best and great for your business. Blogging is an excellent tool for lead generation and also helps in engaging the visitors to a website, like the topic Top Digital Marketing Trends for 2021. Most people do not realize that blogging is also a part of improving SEO ranking. A blog is a perfect criterion for accomplishing a website. If you establish a wide group of trusted readers then there can be a lot of traffic on a website on daily basis. There can be other things such as keywords and increased readability that can also include in the blog post. All these things positively can give a perfect search engine ranking.