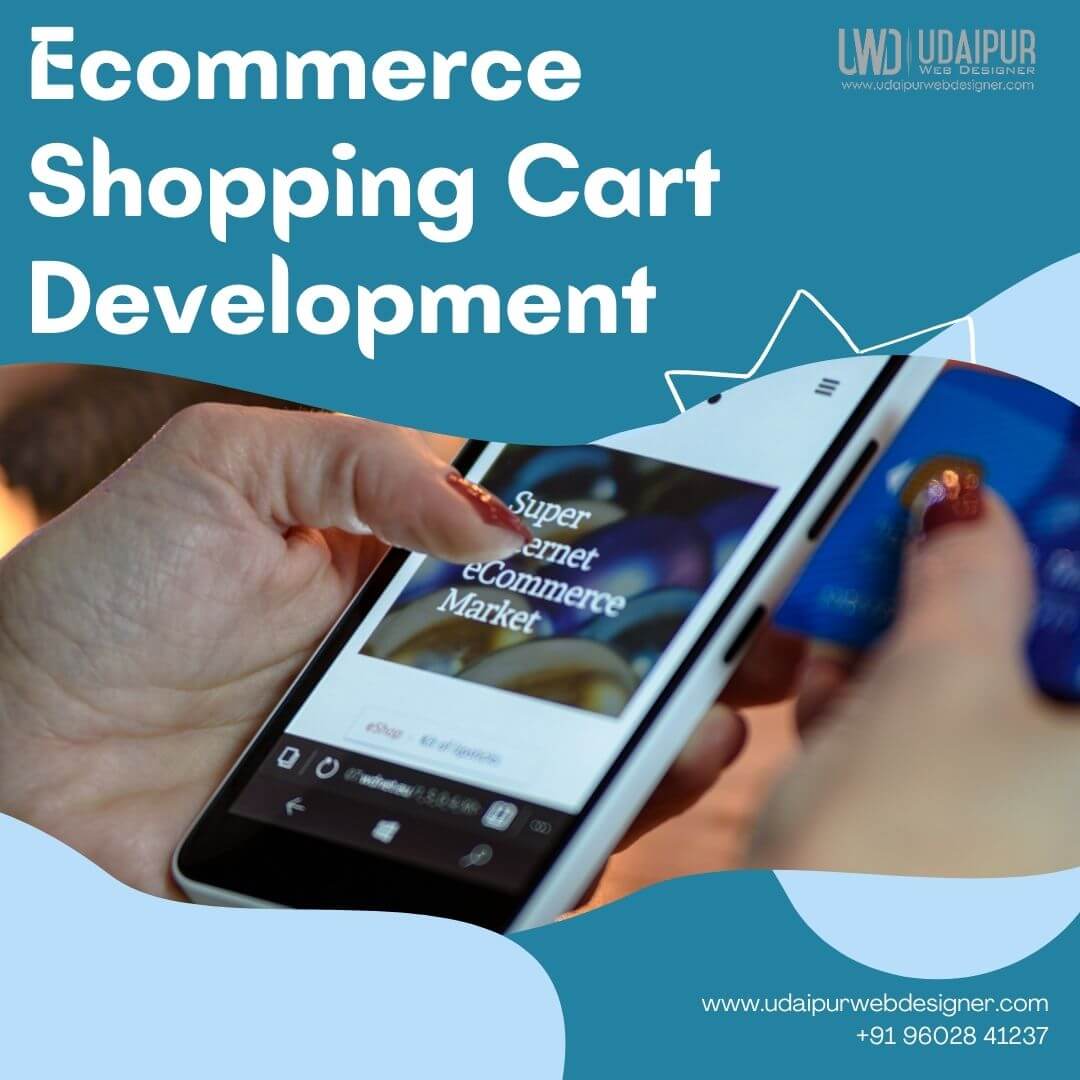 Ecommerce website development company in Udaipur – Wishing all aspiring business owners and creative minds the prosperity that they have always hoped for. As team members of Vikram Chouhan Udaipur web designer, we understand how important online shopping has now become amidst Covid 19 pandemic crisis. And no matter how "small" your business is, you cannot go beyond online shopping web development services for its expansion. We can help your business message reach far and wide by dint of our various services.
Ecommerce website development company in Udaipur
What We Do – We work under the guidance of Vikram Chouhan, our mentor. He has been a part of this industry since the inception of the IT boom in India. He has an unmatched understanding to conceptualize the most practical and effective web designs, plug-ins, web development, and modules. As a team under our mentor, we have successfully delivered out of the box yet effectual solutions to corporate giants and SMEs. Our portfolio on the company website might hint at what we can help you with.
How We Work
As a responsive Ecommerce website development company, we use the latest technologies and techniques, including Word Press, Woocommerce, Magento, and Open cart, to design what you ask for. Our team comprises of both enthusiastic, creative youngsters and the more experienced seniors. When youth and experience sit together for brainstorming, you can expect brilliant outcomes for your company. Our e-commerce website designs are suitable for many industries, ranging from real estate, retail, healthcare, boutique, and what not! Our websites are both interactive and catchy enough to grab eyeballs.
What You Might Love About Us
We offer an array of services that you might find helpful. Here is what we can do for you:
Implementation of low cost tools that can produce the best in class design ideas.
Several customized functionalities to choose from.
Different extensions that meet just about any business needs.
Responsive websites and eCommerce shopping cart development.
Websites can accommodate various environments of the media.
Secured and safe websites.
Installation of easy to use but sophisticated payment gateways.
Choice of various payment gateways.
Different language options.
Full access to admin panels.
Full control over the admin control panel.
Integration of various tools with payment gateways and ERP systems.
Well categorized and system efficient backend management.
Websites need lesser maintenance and operational costs.
Checklist for Your E-Cart Development
Your eCommerce Web Design- custom eCommerce website needs to be well accessible for one and all. As a business owner, make sure that you ask for samples of their previous works. Check whether their e-carts are flexible enough to add or delete products. It should also allow you to edit the subcategories, as well as the categories of products effortlessly. Also, check whether the website is good enough for a fair audit of websites. Moreover, the e-carts should allow for easy navigation and effortless search of products. If you allow us to be of some help, then we are just a call away.