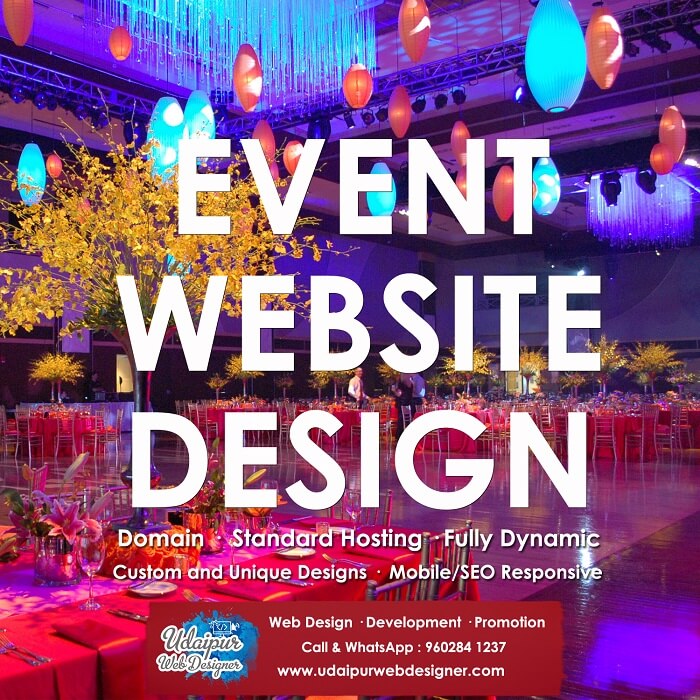 Wedding Planner Website Design
Wedding is a very special moment for two people. But, even though it seems to be a one-day event, it takes months to plan and organize for that special day. With the rise of wedding planners, things have become much easier for families and the bride and groom. One of the reasons why wedding planners have become so popular and have been able to reach thousands of couples is because of their website. At Udaipur Web Designer, we have single-handedly designed some of the best wedding planner websites. Our team understands the importance of these websites and how it can impact interested couples. In fact, our websites have become a benchmark for others to follow. Starting from engagement to the wedding day and beyond, our Wedding Planner Web Design covers every aspect of marriage ceremonies. If there is any special requirement from our client about adding an additional feature or service, we make sure that it is implemented before finally letting the website go live. Our company is not only the top company for Event Planner Web Design, but it is also famous all over India. The innovative themes together with the fonts and music take the websites to a whole new level.
Contact us at  +91 9602841237 for Wedding / Event Planner Website Design Services.  or drop a mail at ervikramnathchouhan@gmail.com, Get a Quote Online Click Here
Event Planner 

Website Design
Setting up the website – It takes a craftsman to design a Wedding Planner Web Design because there are so many things to take care of that simply cannot be missed. Our designers keep in mind the viewpoint of brides and grooms and how they would like a website to be presented. Keeping that thing into consideration, the designers implement the features and functions that our client has specified. This makes the overall Event Planner Web Design process much easier for the designer and the chances of ranking higher in the search engines also increases to a great extent.