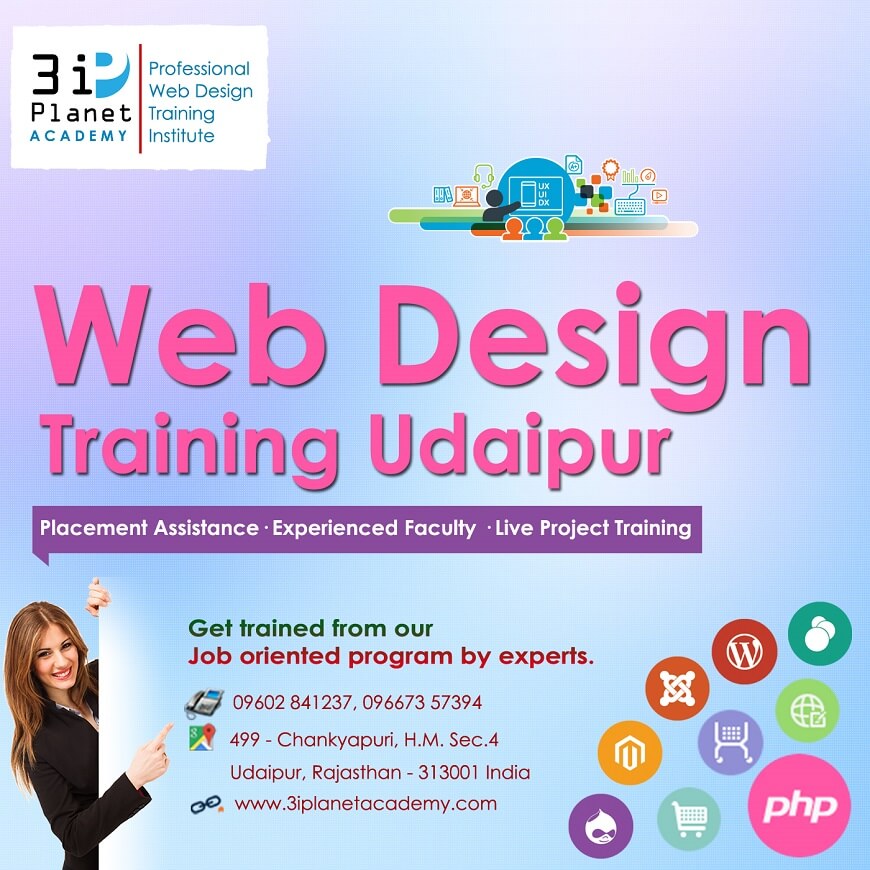 Web Design Training in Udaipur
The demand for web design professionals will not come to a halt given the increasing dependence of people on the internet. Now that we are using the web for performing mundane chores of life in unprecedented ways, opting for a course in web design makes sense. This can give your career a boost for sure. We offer comprehensive web design courses for various types of aspirants and professionals. Our courses are aimed at newbies in web design as well as those with some knowledge on it.
Contact us at

 +91 9602841237 for Web Designing Training in Udaipur.  or drop a mail at ervikramnathchouhan@gmail.com, Get a complete information Online Click Here
Summer Training in Udaipur
We Offer PHP Training, Summer Training in Udaipur, WordPress Training, SEO Training, Digital Marketing Training, 6 Month Internship Training, Summer Training in Udaipur, SEO Training in Udaipur. More details
We offer in-depth training for a wide range of web design courses. Our experts can teach you nuances of programming languages like PHP and we have curriculum developed especially for those who want to become pro in CMS development. From basic HTML coding to advance scripting in JavaScript, we cover it all. We can guide you through each step in your chosen discipline in the sphere of Web Designing Training in Udaipur. Our team is also expert in areas like image optimization, SEO and SMM, which are absolutely important aspects of web design and development nowadays. We make it a point to update our course content so that students get to learn the newest technologies and developments in web design.
At Udaipur Web Designer, our web design training courses are taught by industry veterans who have a long tenure in the web design sector. We ensure students get individual attention too. You can compare our various web design courses and their fee structure with others and we are confident you will not find a better offer.