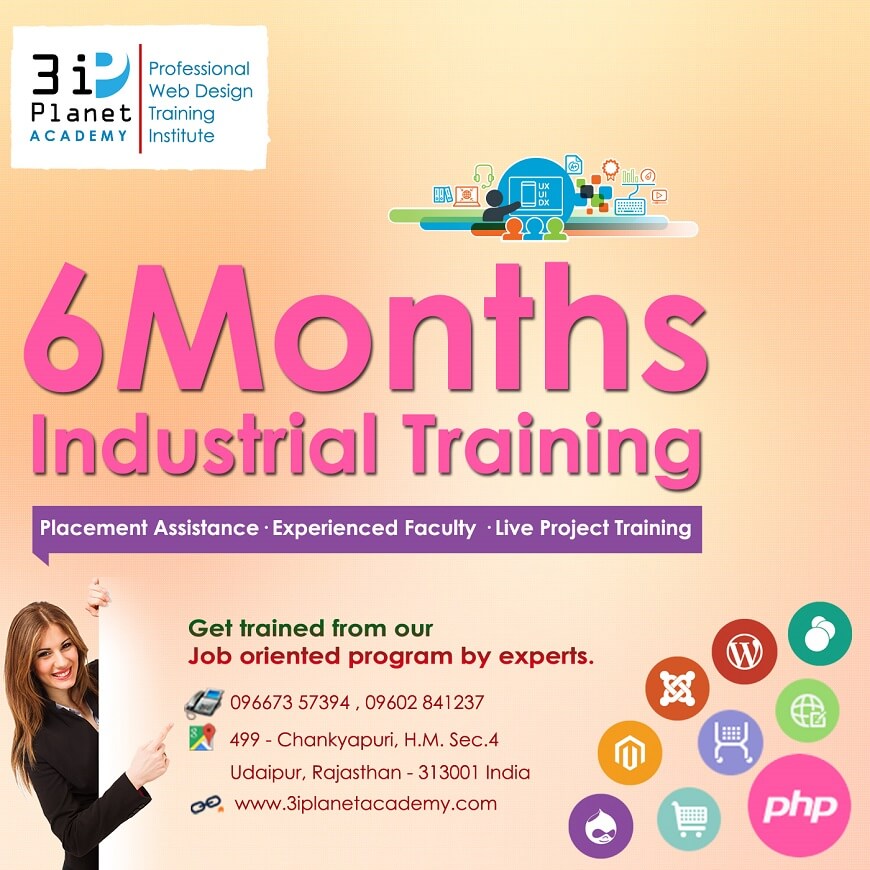 6 Months Industrial Training in Udaipur
6 Months Industrial Training in Udaipur – After completing graduation or college examinations, you must be thinking of enhancing your skillset to get a foothold in the area of your choice. Getting industrial preparation would be a great idea if you have already completed a course in B Tech, B E or MCA or similar disciplines.
We offer 6 Months Industrial Training in Udaipur for aspiring candidates seeking a career in fields related to engineering.
Contact us at 

 +91 9602841237 for 6 Months Industrial Training in Udaipur.  or drop a mail at ervikramnathchouhan@gmail.com, Get a complete information Online Click Here
Our 6-month industrial training courses have a nice balance of theory and hands-on training which will prepare students for professional life and they will be able to bag plum jobs in IT, ITes services and many other sectors. We have designed the training curriculum in such a way that it meets the need of the industry and students receive knowledge in the latest technologies.
We are aware of varying student needs and our veteran trainers can teach the novices as well as those aspirants who already possess some technical skills. We, Udaipur Web Designer, ensure all students receive the attention and guidance they deserve after enrolling in our industrial training course.
We understand the fact that aspiring students may not be in a position to spend a whopping amount to get industrial training. So, we have priced our course quite reasonably.
You can compare out training course price and content with others and make a decision thereafter. If you have more questions about our Industrial Training courses, feel free to contact us. Our team will be elated to answer your queries.